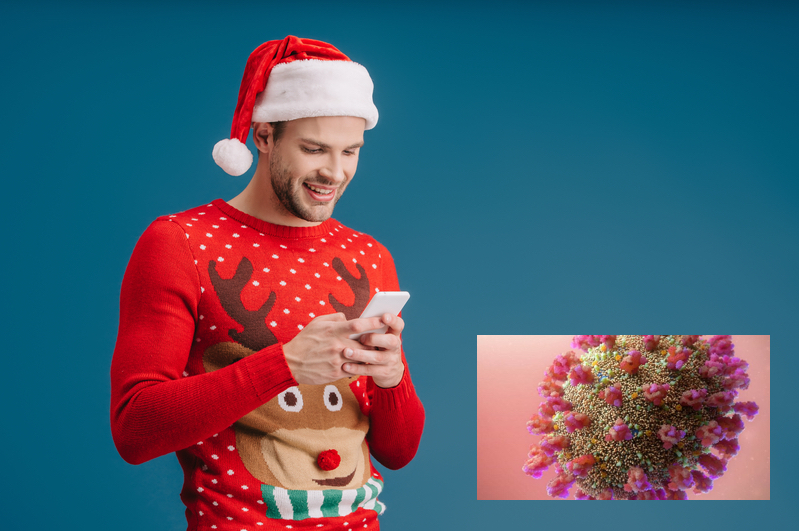 GUELPH, ON – While reportedly aware that he has only 7 shopping days until Christmas, local man Thomas Yeates is reportedly confident that a full province-wide Omicron lockdown will rescue him from any gift-giving obligations.
"Come on Omicron variant, daddy needs a new pair of 'not having to guess what kind of scarf my sister-in-law might like'," said Yeates, 32, as he eagerly watched case count statistics on his laptop.
With the Ontario Government announcing new COVID restrictions this weekend, including capacity limits in private gatherings and live events, Yeates is holding out hope that things will go much further.
"In past years I didn't do my Christmas shopping until the last minute for a lot of reasons: work, I didn't feel like it, that year The Witcher had just come out," Yeates explained. "But in 2020 during the height of the pandemic I was entirely let off the holiday shopping hook, and that's why this year I'm holding out hope for another highly-transmissible holiday miracle."
Yeates refreshed his browser page, crossing his fingers. "I got faith in that my boy Doug (Ford) waited so long to do anything at all about Omicron that all of Christmas will be canceled."
Meanwhile across town, Lorraine Yeates, mother of Thomas, speculated on her son's holiday plans. "I have been reminding Thomas since November to remember to buy that new BBQ tool set for his father. I even sent him the Amazon link."
"I've been socially-distancing since I heard the word 'Omicron' on the news, and I had to fist fight a youth pastor at an LCBO to get enough rapid COVID tests for the family," Lorraine added. "If my lazy oldest son thinks he's skipping out on buying me a mediocre scented candle for Christmas, then he's out of his goddamn mind."
Back at his one bedroom apartment, Thomas Yeates was already working on holiday shopping contingencies.
"The case counts are rising exponentially, but not ICU numbers," Yeates mused. "If I'm really going to avoid spending any money on my loved ones this Christmas, I may have to employ the nuclear option… and go visit grandma at her rest home, to see who I can contract Omicron from."
Yeates then settled in to bide his time while playing the PS5 he purchased for himself at a Black Friday sale.