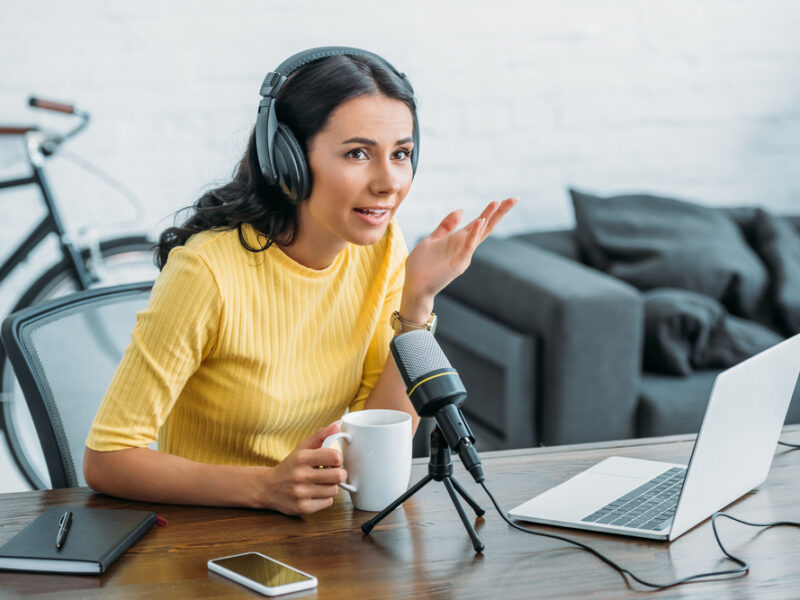 WINNIPEG – Hosts of the smash-hit podcast "A Murder Most Un-Lit" have become mired in one of the most common foibles of true crime fame – the struggle to naturally segue from the retelling of a grisly, horrifying murder to a peppy, brand-friendly ad read for Casper mattresses.
"We started the pod because we were passionate about telling victim's stories, while also revelling in the dark, voyeuristic relief that the Michigan Night Stalker never tried that shit with us," explained co-host Marcia Blank. "But now that we're big enough to pocket a little Casper cashola on the side, we're kind of realizing how difficult it can be to profit off of someone else's murder."
Marcia and her co-host Alana Jackson have tried multiple Casper ad reads, including "it's impossible to have Ted Bundy-centric nightmares on a Casper mattress," and "you know who else is a ghost? Casper. And he makes mattresses now, we think." When describing one victim who was stabbed to death in bed, Alana posited that the victim "probably would have experienced a swifter, more painless death on the supportive eco-foam of a Casper mattress."
"People really hated that one, and in retrospect I see why," Alana admitted. "But it was nowhere near as bad as the time I photoshopped the Zodiac Killer's cypher onto a Casper for our Instagram and captioned it "We've cracked the code for 20% off any Casper purchase, and it's MOSTUNLIT20."
Listeners have noticed their struggles, too, particularly on recent episodes.
"I get that it's hard to get people to feel afraid of serial killers and lumbar support at the same time, but at one point Marcia was like, 'try hiding the bodies under a Casper? Oof, no, okay…'" Said listener Kristen Brown. "Like they said 'oof' and everything. Not that 'you can't go on a murder spree without a good night's rest!' isn't an oof-worthy thing to say, but still. They're like the Golden State Killer – they're not even trying to hide the struggle."
Marcia and Alana were beginning to think there may be no ethical way to monetize a true crime podcast… until they had an incredible revelation.
"Three words: Home. Security. Systems," Marcia explained with a grin. "Our most common received complaint is that we scare people so much that they feel unsafe in their own homes, so why not make like Sheryl Sandberg and #LeanIn?"
A Murder Most Un-Lit's collaboration with ADT Security has raked in 6-figure commissions for their company, Most Un-Lit media. Great news for Alana and Marcia, who will use the money to spin off a second podcast, a limited series where they contact surviving victims without warning to offer their personal theories entitled "Cold Calling Cold Cases."
"I think it's a great way to bring meaning to these horrific tragedies," Alana explained. "If I'm left to bleed out in some guy's lakehouse in the middle of winter, I'm sure my greatest hope would be that my death would make two white girls enough money to buy a lakehouse of their own someday."