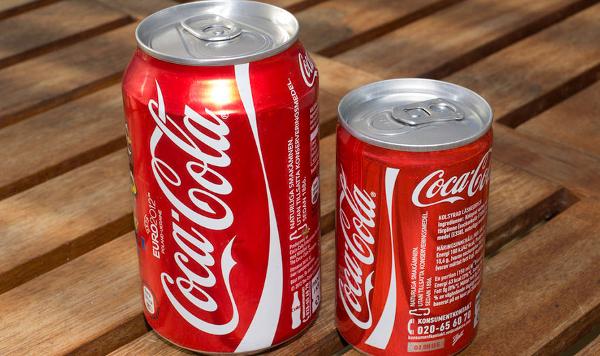 ATLANTA – Coca-Cola CEO Bryan O'Malley acknowledged this morning what industry insiders had long suspected: that the only reason the company sells the 222ml mini can version is so guys sending sexually explicit pictures can make their dicks look bigger.
"Obviously there is no reason for anyone to buy a coke or sprite that has less delicious liquid than our usual cans," said O'Malley. "Unless they are sending a photo of their member to a consenting partner and need a reference point that is a little more… forgiving than the 355ml version."
"It was hard at first to convince the board that we should manufacture, distribute and market an entire product just to help average sized men convince people they have big penises, but eventually they saw sense."
Using a Coke can as an amateur measuring stick in dick pics has been common place since the late aughts, right before Coke first introduced the mini cans. Since then their popularity has exploded among people who think drinking 130 less ml of water filled with either sugar or chemicals will somehow make it healthy, and dudes in their twenties.
"It's a bit silly because the mini can isn't enough so I end up drinking two, which is more than I would have drank if I just bought the original size can. But they're still helpful for… other things," said Logan Bach.
In related news Coca-Cola says they didn't design the shape of their 600ml bottle to make it perfect for shoving up your butt, but they're cool if that's something you wanna do. Just empty it out first.