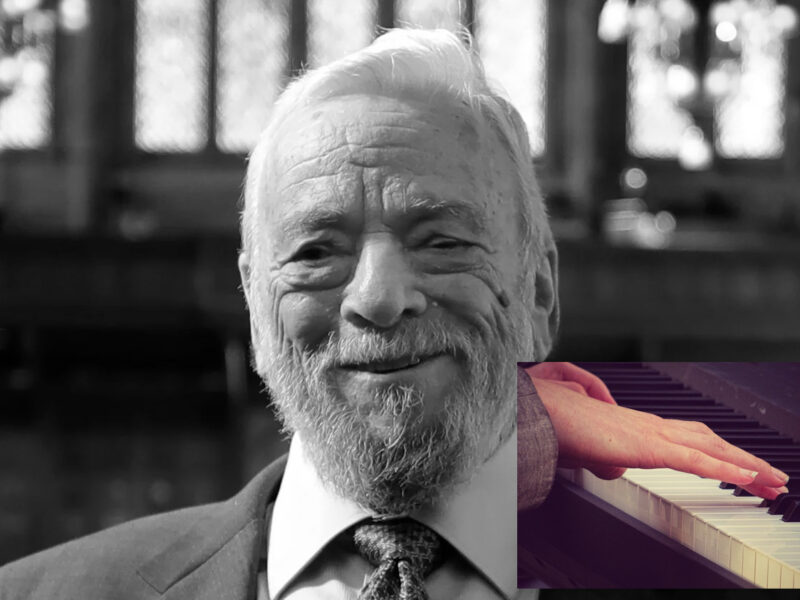 NEW YORK – Following the death of American musical theater legend Stephen Sondheim at age 91, the organist at the Midtown Synagogue is reportedly "sweating bullets" while attempting to practice the Broadway icon's signature challenging and complex sheet music.
"The rhythm and key changes in No One Is Alone are impossible," mumbled longtime synagogue organist Edna Murphy, 73, as she prepared to play music at the funeral for the visionary composer of such musicals as Sweeney Todd and Assassins. "It's not much easier over here in Not A Day Goes By and Giants in the Sky… oh Edna, what have you gotten yourself into this time?"
"At funerals I usually end up playing regular organ music, or at most My Way. Not the soulful and blisteringly-paced bridge to Unworthy Of Your Love," Murphy fretted as she brewed yet another pot of coffee in anticipation of an all-night cramming session.
Edna then took a break from agonizing over the late composer's famously difficult sheet music to examine the star-studded list of attending mourners. "Aw hell, I can't exactly get the key change in Johanna wrong in front of Patti Lupone herself," exclaimed Murphy before desperately practising her scales for the first time in decades.
Stephen Sondheim was known as a titan of the American musical stage, composing iconic music and lyrics for shows like Company, Follies, Into The Woods, and others that have tested the mettle of piano accompanists for decades.
"Maybe the rabbi would want to include an anecdote here – no, another song? Great," sighed Murphy, looking over the planned schedule of Sondheim's funeral.
At press time the Midtown Synagogue was receiving offers of musical accompaniment from thousands of mourning former musical theatre kids arriving en masse like in that final "portals" scene from Avengers Endgame.