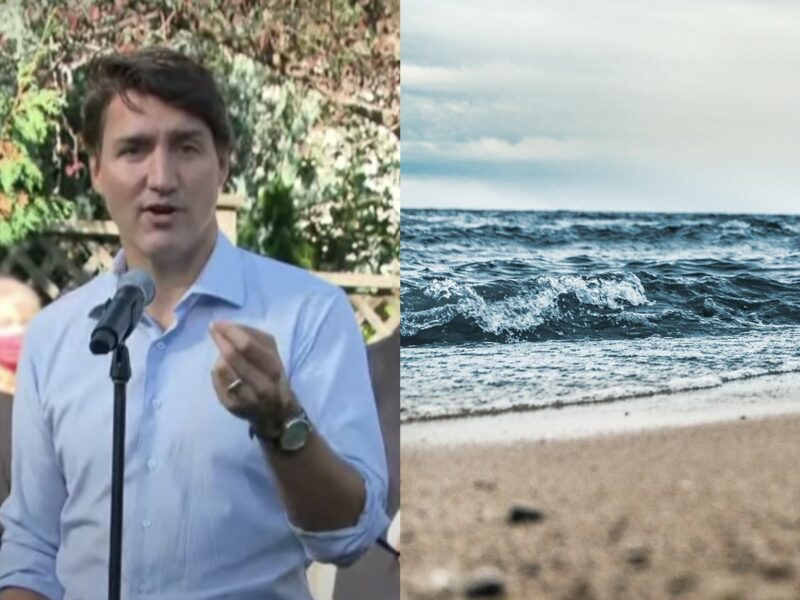 TOFINO, B.C. – As Canada observes its first National Day for Truth and Reconciliation, Prime Minister Justin Trudeau is setting an important example for Canadians by occasionally taking time out of his seaside vacation to consider what today means.
"Indigenous people have been through so much," Trudeau said while standing on a beach. "So much damn rain," he muttered, scanning the horizon for a hint of clear skies. "Um, I mean, so many tribulations, falling on them like cold rain. Like a cold rain that prevents them from going for that one last swim of the season that they were really looking forward to, but luckily doesn't rule out surfing."
A national holiday to contemplate the horrors of the residential school system and the ongoing destruction of Indigenous communities is one of the 14 out of 94 calls to action from the Truth and Reconciliation Commission that have been completed in the six years since the Commission's final report was released. Trudeau, who has made reconciliation a major theme of his election campaigns, is hopeful that today will be a day of reflection, healing, and water that's either calm enough to warm up for an early evening swim or choppy enough to form some decent waves.
Despite being invited by a B.C. First Nation to spend the day with residential school survivors and their families, Trudeau felt that engaging in leisure activities as a private citizen while sporadically remembering what today is about would better reflect how most Canadians will be observing this solemn holiday.
"Today of all days, we need to consider how we as Canadians will face our shameful past and work with Indigenous communities to create a more equitable future," Trudeau said, pulling a specially-made orange wetsuit out of his luggage. "One in which 'sunny ways' is not just a guiding principle but literally true, because a little sun is not too much to ask for, I mean, jeez, I came all the way out here."
"I'm also glad I was able to use today to clear my head and gather my strength after the court ruling yesterday that the federal government has to pay a large amount of compensation to Indigenous children who suffered welfare discrimination. Continuing to fight that decision will take a lot out of me."
At press time, a somber Trudeau was seen gravely placing a half-mast flag on the sand castle he'd been building.