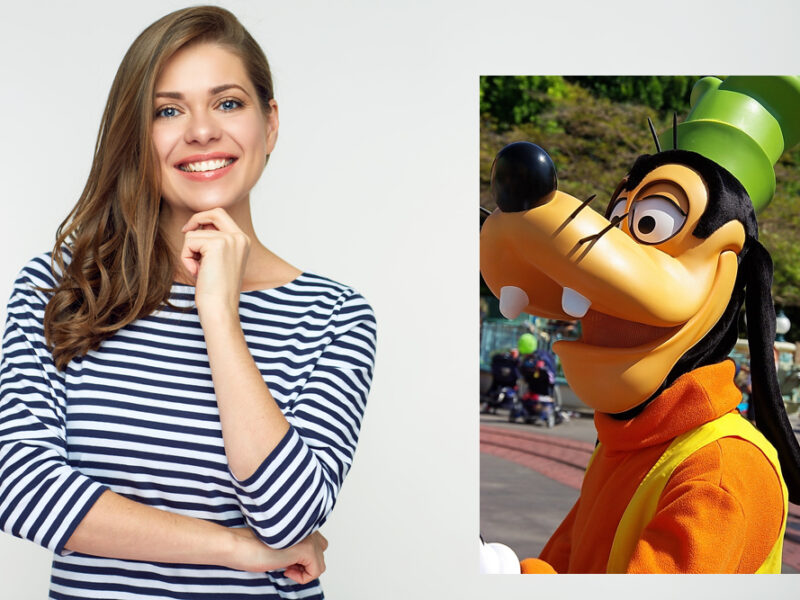 OSHAWA, ON – Kacey Corbett, a 33-year-old mother of two, recently admitted to a group of her peers, as well as to her family, she would fuck the Disney character Goofy if given the opportunity.
"What can I say, I have a thing for tall men," said Corbett while bidding on a $9,000 crystal Cinderella's castle replica on eBay. "He's a good father, knows how to have a laugh, and I don't know if you've seen his behind, but he has a perfect, round peach ass. God, I love a man with an exotic accent."
Corbett is known as a "Disney Adult", which involves booking a trip to Disney World and Disney cruises several times a year for her family, and having her whole house decked out in Disney decor. However, her husband, Isaak Corbett, is more than a little over this Disney obsession. "I crave culture so bad," he said while shining around the Princess Jasmine decals on his 2014 Corvette. "I'd love to see the Eiffel tower or eat sushi in Tokyo. I'll even take the Big Apple in Colbourne for Christ's sake. She just tells me I can get all that and more at the goddamn Epcot centre. Help me."
Mr. Corbett continued saying that his wife has, on multiple occasions, made Isaak roleplay as Goofy in the bedroom. "It sucks. I've gotten so good at the "hyuck", I hate myself." In addition to the roleplaying, Corbett also has a special Disney bedroom playlist that includes the songs A Whole New World from Aladdin, and I'll Make a Man Out of You from Mulan.
Mr. Corbett added, "Recently we discussed who our 'hall passes' were. I said Scarlett Johansson and Mila Kunis. Kacey said Hades and the Beast…as the beast. What am I supposed to do with this information now that I have it?"
Disney Adults have become very common within the last decade. According to psychologist, Dr. Kia Stein, many of these parents enjoy the Disney culture more than their kids. "I told Kacey that she may be suffering from a disorder where she's perpetually stuck in a childlike state," said Dr. Stein. "I told her it's called Peter Pan syndrome, and she cut me off because she thought I was validating her Disney obsession and didn't need treatment.
At press time, Mrs. Corbett was seen at Disney World, waiting in line with her children to meet Goofy, repeating over and over to them that they were finally going to meet "Daddy".