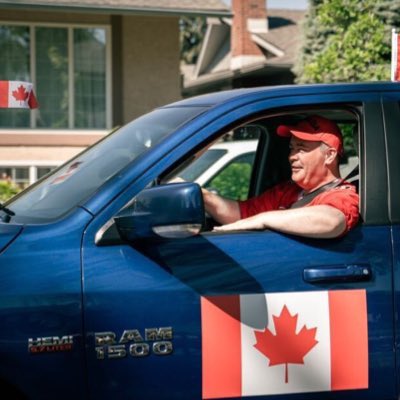 EDMONTON – After the publication of several news articles questioning the safety and utility of pickup trucks, Jason Kenney has publicly and loudly given his support to the large, popular vehicles – and the trucks are not happy about it.
"I am not friends with Jason Kenney," states a blue Ram 1500 that Kenney was recently photographed inside. "I was tricked into taking that photograph with him. He said he was being attacked by coyotes and needed a place to cower. After I reluctantly let him inside, his assistant popped out of some bushes and took our picture."
Jason Kenney currently has the lowest approval rating of any premier and has been consistently unable to get people to like him due to his actions and personality. Huge, gas-guzzling pickup trucks, on the other hand, are a beloved touchstone of Canadian culture and despite recent calls for more regulation are likely to continue to be viewed favourably by people who like big shiny things that go vroom… unless the widely disliked Kenney is able to successfully create a link in people's minds between pickup trucks and himself.
"Part of the reason we're so popular is because we look cool," said a red 2020 Ford F-150. "Actually, it's all of the reason. We are not suited for literally any activity. Tradespeople and farmers do not buy us, they buy vans or small, older trucks. Our value is entirely in the minds of the white-collar dopes who will gladly spend nearly six figures for the chance to cosplay as people who work with their hands."
"The worst possible thing that could happen to pickup trucks isn't new fuel efficiency standards, or a heightened awareness of the unnecessary danger we pose on the road, or everyone realizing that we are basically 6000 pound blankies for insecure accountants. The worst possible thing that could happen to pickup trucks is people associating us with Jason Kenney."
"So, from the bottom of my massive, wasteful engine, I am begging Premier Kenney to please stop supporting us. Sir, if you truly love us, get an ebike."
At press time, Jason Kenney was seen chugging gasoline straight from a pump while a group of pickup trucks looked on in second-hand embarrassment.