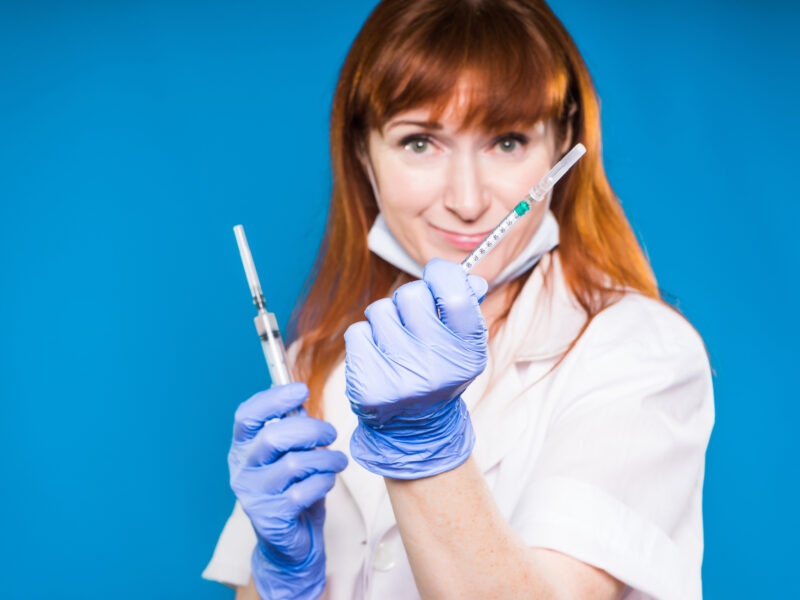 TORONTO — Canada's National Advisory Committee on Immunization (NACI) updated its guidelines this week to indicate that doses of the Moderna, Pfizer, and AstraZeneca vaccines can be safely combined, like a sexy immunological ménage à trois.
NACI spokespersons, Kyla Wong and Michael Denman, made the announcement late Tuesday evening seated in each other's laps from their penthouse suite at the Toronto Four Seasons.
"While NACI still recommends using the same mRNA vaccine for the second dose if possible, it also acknowledges that people shouldn't feel stuck with only one type of vaccine for the rest of their lives. There's a whole world out there to see, touch and taste," added Denman with a wink.
The updated guidance comes following the release of new research from the UK that shows mixing vaccines is safe and effective against COVID-19. These long suspected findings were finally confirmed in a paper published by the sweaty, red-faced scientists of the Oxford Vaccine Group, who have spent the past month exhaustively delving into the data and each other.
"Sure, I'm a Moderna gal but who's to say that's all I want to be? Pfizer, AZ, there is room for more than one protein spike in my immune system if you catch my drift," laughed Wong.
NACI notes that the change, which will both increase vaccine accessibility and minimize wasted doses, may be just what Canada needs to reignite the spark of excitement in its admittedly sluggish vaccination roll-out.
The NACI announcement concluded with a fishbowl filled with dozens of vaccination status cards being passed around to the gathered reporters.