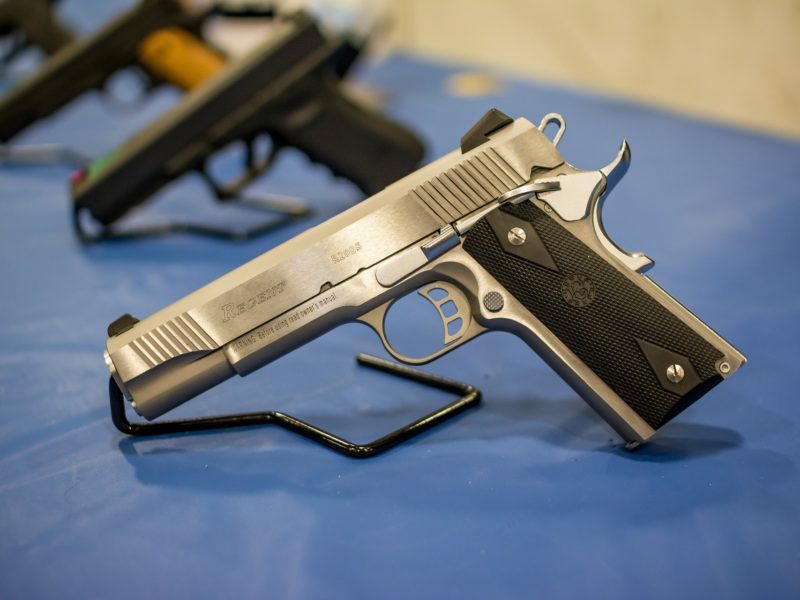 WEST VIRGINIA- In a time when most states are struggling with low mortality rates,
West Virginia Governor and local boyboss Jim Justice (R) is offering state residents a chance to win guns if they get the COVID-19 vaccine. So innovative!
"We were really worried about what would happen when West Virginians started to get vaccinated," said Daniel Law, a spokesperson for Gov. Justice. "How would we be able to keep up with the mortality rates if people have access to this kind of healthcare? We were in a major pickle!"
Pre-COVID, guns were one of the highest causes of preventable death in West Virginia, second only to getting a minor injury and then being prescribed painkillers that you're told are non-addictive only to see a member of the Sackler family in the distance, rubbing their hands together and salivating as soon as you take the first dose.
Gov. Justice, who isn't just the governor but also the wealthiest person in West Virginia (goals!) came up with the solution to offer a lottery to people who get the COVID-19 jab with prizes including custom guns. He used his innovative mind and inspiration from his NRA endorsement to come up with the lottery, which is perfectly calibrated to result in the number of gun deaths to keep the mortality rate steady. Talk about thinking outside of the box!
But what about the liberal elites who claim that high mortality rates are a bad thing and could threaten the lives of West Virginians? "It's like the birth rate or inflation- you gotta keep it steady! The richest state residents have been really happy with the high mortality rate of COVID so we should keep them happy, plus, Gov. Justice is on the record as being pro-life. Pro-life means you care about lives. So… you know.." Law trailed off.
Though Gov. Justice was previously named the "top mine safety delinquent" by NPR in 2016 for numerous alleged safety violations and unpaid taxes, we have a feeling that he'll be earning a new title soon. Total boss!