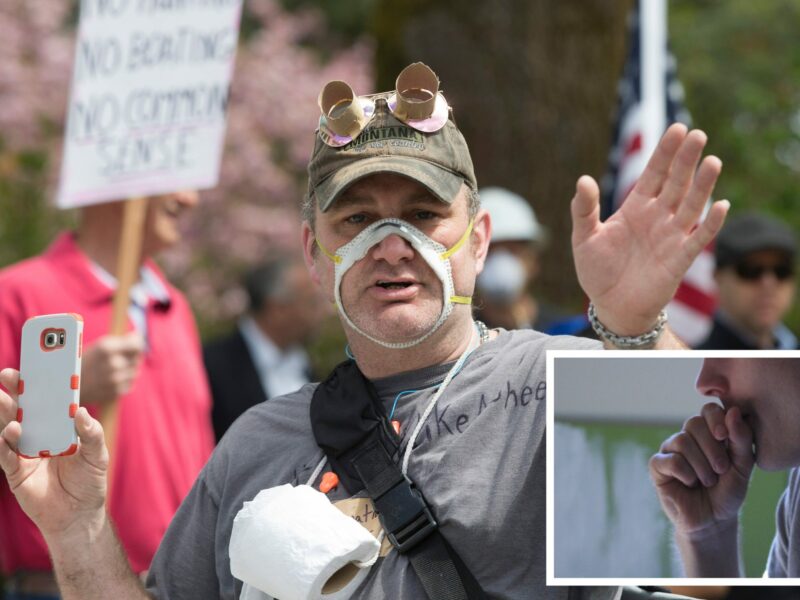 TORONTO – Rally participants in an anti-lockdown protest in Toronto on Saturday reported they had become ill with some kind of strange, flu-like virus.
"I thought at first I couldn't breathe because I shouted 'I want to play badminton' too loud," said Tim Gritch, a participant in the protest. "But then come Monday I was still coughing. I really hope this isn't contagious, I would feel real bad if I got anyone else sick."
More and more rally-goers are visiting hospitals as their mysterious symptoms worsen. Doctors continue to be concerned over the rate at which people seem to be able to contract this presently unknown disease.
"This is really bad timing," said Dr. Theresa Moss, head of infectious diseases at Sunnybrook. "First COVID, now whatever the heck has flu-like symptoms but is more contagious and causes difficulty breathing? We're trying to figure out what we're dealing with, but we're just sort of short-staffed at the moment."
Rally organizers said they would take precautions before the next planned rally, to better keep participants safe. Brian Mold, the lead organizer of the event, said they are currently discussing creating a sort of personal barrier that would be placed on the face so that germs cannot be spread.
"While we're out there asking for safety measures to be loosened, we gotta be safe," continued Mold. "I'm calling it, an face-air-distancer. Hopefully we'll be able to craft enough before the next protest!
Mold added, "We're also asking that protestors harass people and bite cops from at least six and a half feet away to be safe."