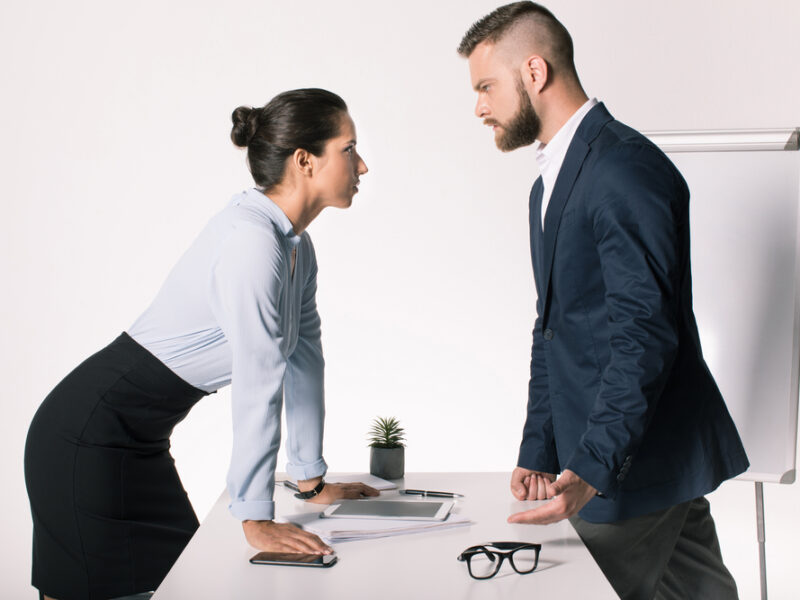 VICTORIA, BC – Disaster has struck at Wellington Insurance Company, where accounts manager Alexis Long has commenced divorce proceedings against her work husband Jason Thomson after revealing an emotional affair with her regular husband, Westley.
"I tried to explain to Jason that it was just the natural intimacy from Westley and I living together and having regular sex and sharing three kids, " Alexis said sadly. "One day Jason and I were sharing desk candy and showing up to meetings together. Now it's all over."
Alexis and Jason met while working together finalizing a last-minute report early in their tenure at Wellington. The formerly happy couple began work-dating as they shared lunch hours, overtime complaints, and a shared curiosity as to whether their boss Sandra really attended Woodstock '99 or is just lying about it to seem like she has a personality.
After surviving a particularly tumultuous period when Sandra was doing the Jordan Petersen cleanse to cure her chronic Lyme Disease, Alexis and Jason became work-engaged. The couple was work-wed in a destination event at the National Insurance Conference of Canada in beautiful Gatineau. All the while, Alexis was secretly nurturing an emotional connection with Westley.
Last month, after a rousing round of work-sex (a catered lunch), Jason discovered some pretty intimate texts on Alexis' phone while she was washing the mustard off her face post-meal. They were from Westley.
"I wasn't going to talk about me and Jason's private stuff," Alexis insisted. "Like Sandra's insinuation that she slept with the Zodiac Killer or the weird smell in the elevator." It was too late. The damage had been done, and after an emotionally intense Microsoft Teams chat, Alexis filed the divorce paperwork the next business day.
The former couple plans to share custody of the good printer while Jason moves to the temporary workstation beside the office microwave to contemplate his next move.
"I realize now that Jason was right, I really was having an emotional affair with my regular husband, Westley," said Alexis. Despite Alexis' admission and divorce proceedings, Westley has also distanced himself from Alexis and is seeking legal advice from a lawyer. "I think the important thing to remember is that you can really only talk to one man at once," Alexis reflects.
"Anything other than that is cheating."