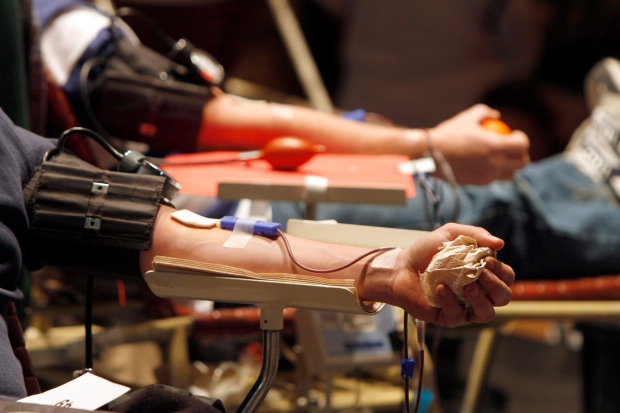 OTTAWA – Health Canada and Canadian Blood Services bragged this morning that their controversial ban on accepting blood donations from men who have sex with men (MSM) "is basically no big deal" now that COVID lockdowns have forced thousands of Gay, Bisexual and Pansexual men to live a celibate lifestyle.
"Looks like that problem just solved itself," said CBS' spokesperson Alice Hoff. "All it took was a global pandemic that forced everyone to stay 6 feet apart from people not in their household and bam! Problem solved."
"We did it!" she added as balloons fell and a banner unfurled behind her reading 'Being Gay is A-OK! (as long as we're in a Pandemic)'
The ban was introduced due to concerns that MSM blood has higher rates of HIV, and has been sustained despite the fact that all blood is tested before being administered and the clear evidence that assessing individuals for risky lifestyles is far more effective at preventing exposure than just imposing a blanket ban on a group of people. But now that the number of MSM who haven't had sex in over 3 months and can therefore donate has increased dramatically, Canadian Blood Services is ready to move on and not talk about how the ban was left in place for decades unnecessarily.
"Look I don't want to say who messed up or who systematically discriminated against who," added Hoff. "The important thing is, without us having to do anything to address our own biases, we have found a solution."
When asked what Canadian Blood Services would do about the thousands of men who share a household with a male sexual partner, and are therefore still subject to the Ban, Hoff said "ah yes. Right. Well the thing is… What if we?… Well how about…" as she backed slowly out of the room.
Canadian Blood Services subsequently issued a statement saying they needed more time to study the issue, as it had only been 35 years.