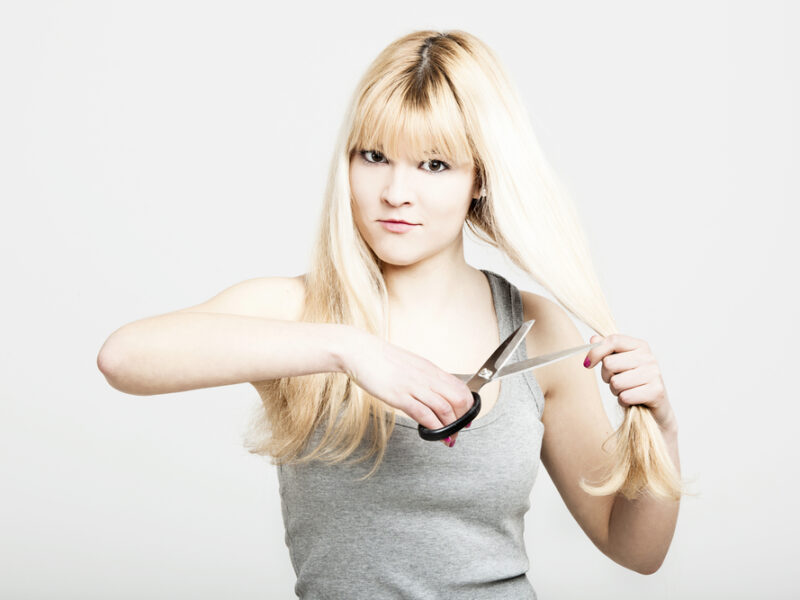 SASKATOON – The government of Saskatchewan declared the province officially reopened for business today, moments after resident Ilana Shaw finished giving herself the worst haircut of all time.
"I guess it's partly my fault for avoiding the news," Shaw said, self-consciously adjusting an out-of-season toque. "I really thought we'd be stuck at home for months, and that my bikini trimmer would be sharp enough to do the job."
Shaw has always wanted to shave the right side of her head like Rihanna, adorning it with cute little stripey lines or a star or something. So she got to work, shaving a bald patch into her temple that somehow managed to be jagged and blob-like at the same time. That's when Shaw made her worst mistake.
"I decided that it would be less noticeable if I made it symmetrical," Shaw explained. "So I moved to the left side. But of course, like most sane adults, I'm right-handed. And, well… you remember that scene from Paddington 2 where he shaves the judge's part? Yeah. It was that for me."
Sources close to Shaw describe her new look as "the doll from Rugrats" or "a less cohesive version of Aaron Eckhart's Two-Face." Shaw calls the look "Radioactive Joe Exotic."
Before the haircut, Ilana was eager to resume her routine: by day, hosting Saskatoon's most-watched daytime talk show, and by night, modelling statement tiaras for her sister's Etsy shop. Now, she's dreading the return to normalcy.
"I know this is selfish," Shaw said. "But every time I look in the mirror I can't help but think 'that second wave cannot come soon enough.'"
At press time, Shaw was reportedly unable to get an appointment in any salon around the city, as they're all fully booked with clients with "self-control" who were "patient." She is currently investigating her options, including wigs, oversized barrettes, and large, distracting fascinators.