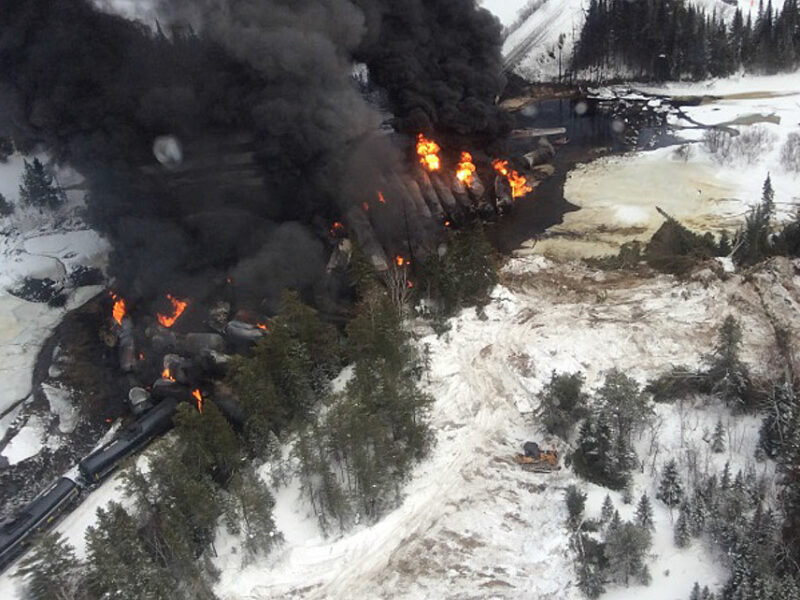 SASKATOON – Executives at CN have demanded the federal government take immediate action against protesters so it can resume derailing oil tankers.
The train-wreck industry, a vital component of the Canadian economy, has been hit hard by the blockades in support of the Wet'suwet'en protests over the construction of the Coastal Gaslink pipeline.
"There are hundreds of double hull oil tankers that are literally sitting in the yards unruptured from a catastrophic collision caused by a broken track," said a high ranking official with Canadian National Railway. "33 of the containers were scheduled to cartwheel off the tracks and explode somewhere in Northern Ontario, but the untouched river and forest may never get its shipment of crude. It's a shame."
Emergency response personnel who specialize in derailments, chemical spills, and other hazardous material containment remain idle with nothing to do.
Canada's largest railway also said that delays have also been preventing planned spills of grain, potash, coal, and anything else a freight train can carry.
"I can't ship my grain for CN to dump all over someone else's grain field," said a Saskatchewan farmer.
"Have the protesters not considered our exhausted train engineers who will no longer have to work 18 hours straight and miss a couple of signals?" said the CN official. "Or the dangerous working conditions that our teamsters can no longer experience because they're out of work?"
However, CN executives are confident that the dispute can be resolved so it can resume spilling its contents on unceded Indigenous territory.