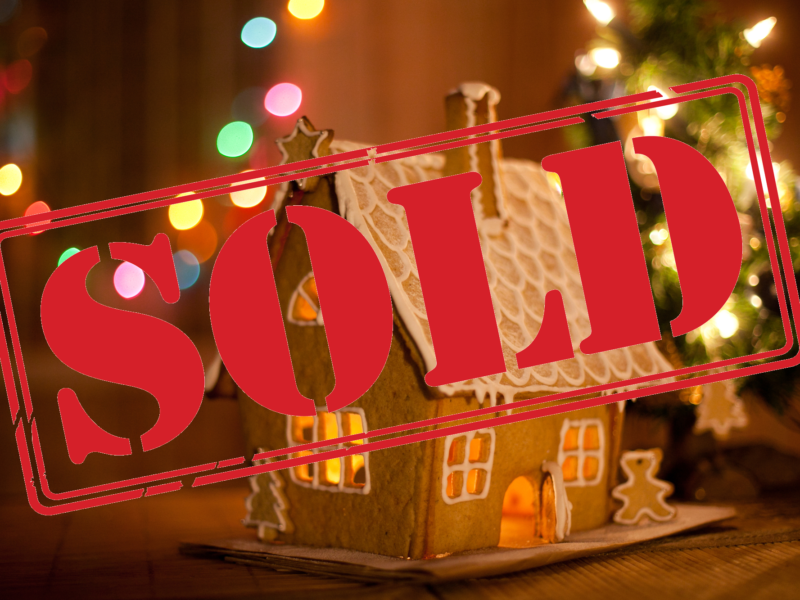 VANCOUVER, B.C. – After a long and grueling bidding war, a Vancouver gingerbread house managed to sell for $20,000.00 over the listing price this past weekend. 
"This has been a stressful few days, but we're so excited this sweet, sugary masterpiece is finally ours," explained Mike and Alice Portar, the happy new owners of the gingerbread house. "We spent more than we were planning, but you can't put a price on holiday spirit." 
The Portars have been trying to buy an actual home for several months, but high prices have made this impossible. They have opted to try their luck in the gingerbread housing market instead. "We're just happy to own something," said the Portars. "Our advisor told us that there's always money in gingerbread, and that it would be a positive investment for us. At this point, we'll try anything."
Originally listed at $3,000.00, this gingerbread house was priced in accordance with recent trends in the edible housing market across Canada. Since 2014, the gingerbread housing market in the country has been booming. A study conducted by the National Gingerbread Housing Association estimates that the price of gingerbread houses has risen over 270% in the last five years. They project this trend will continue into future holiday seasons. 
Molly Schecter, who specializes in the gingerbread housing market, has never seen the market this competitive. "The gingerbread housing market is a tough one to get into. Buyers are now required to have a minimum down payment of 10%, confectionary insurance, and proof of employment to qualify," stated Schecter. Despite this, bidding wars are becoming increasingly common, even on the most over baked and stale of gingerbread houses. 
"We plan to spend another $10,000.00 on renovations," said the Portars, of their fixer-upper. "We're having gum drops flown in from Belgium, spices imported from India, and frosting expertly crafted by a French baker to bring it all together." They are hoping to rent the gingerbread house through Airbnb to help offset the costs. 
Although some analysts anticipate the gingerbread housing bubble to burst in January 2020, the Portars are hopeful they will get a large enough return on their scrumptious investment to purchase a real house someday.