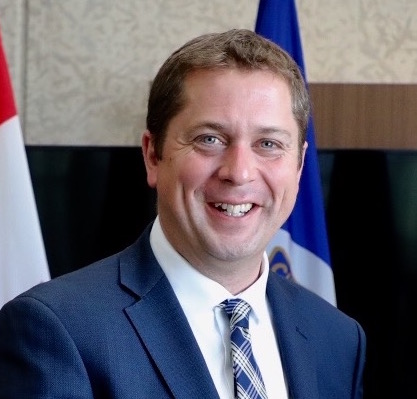 OTTAWA – Taking a stand against Conservatives who have called on him to stand down as leader, Andrew Scheer has been going to party meetings around the country with a tray of homemade fudge, which he refuses to share with any disloyal Tory present.
"Mmmmm, can you smell the vanilla bean I used? That's homemade baby!" said Scheer as he wafted the scent of his fudge towards several party members who have said he should not remain as leader. "Too bad you guys can't have any."
"All you have to do is say 'Andrew, you're the best leader we've ever had and you should stay on for a hundred years,' and then I'll cut you you a big ol' slice of this Tiger Butter Fudge."
When not meeting with Party members or giving speeches accusing the new Liberal government of failing before it even does anything, Scheer has spent all his time in the kitchen blending and melting down various candies and chocolate, before bringing them to a boil and adding his secret ingredient: love (and nutmeg).
"Yeah I guess a bit of fudge would be nice," said member Donna Gwyn. "But not nice enough to make me think that a guy who comes across like a more awkward Norman Bates should still be our leader."
"Also the fact that the fudge is always in the shape of Jesus really isn't going to help us convince people that Scheer isn't too religious to be leader," she added.
That hasn't stopped Scheer from continuing to try the tactic throughout the country. He's already planning on adding homemade candy apples, peanut brittle and hot cocoa to his strategy.
Meanwhile Jagmeet Singh is reassuring NDP supporters skeptical of his electability in Quebec by whispering to them seductively in french.