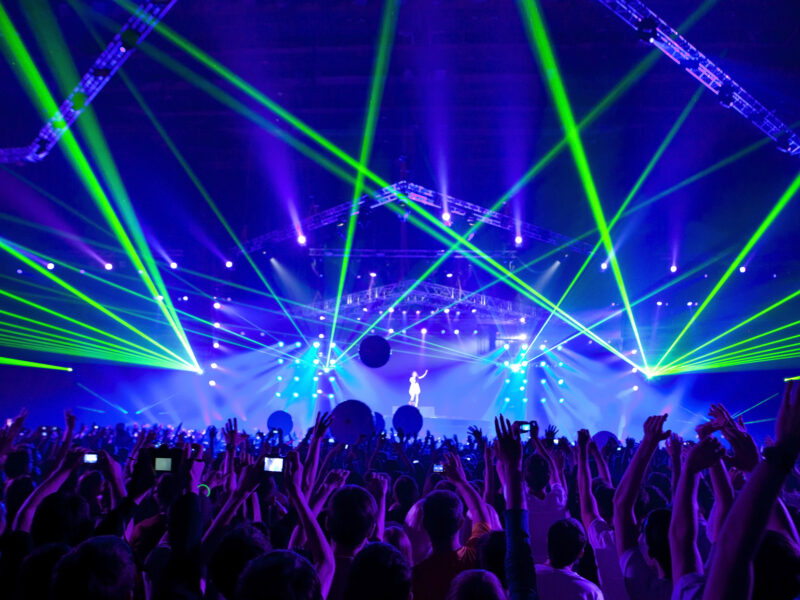 TORONTO – A local man standing alone at the back of a rap concert at the Rebel Entertainment Complex assures himself that he is having a good time, maybe even better than those at the front.
"Honestly it's not that bad," says Craig Simmens, 26, who arrived an hour late to a Lil Uzi Vert concert with a Junior Chicken in hand after miscalculating the efficiency of a McDonald's drive-thru. "I didn't want to be hungry during the concert, so I thought I'd take a few minutes. Honestly, it's way roomier here."
Simmens stood alone at the very back of the concert, effectively making him a one-man last row. When the concert began, he tried to rile up the crowd around him but discovered people at the back of concerts prefer quietly mouthing the few words they know from the artist's most popular song.
"I mean I like to get crazy at a concert, so it's actually good, people at the back are the ones that need to loosen up the most. That's just the kind of guy I am," says Simmens. He complied when told by a concertgoer to stay a meter away from them. When asked whether he was there with anyone, he mumbled "yeah uh…she's over there somewhere," pointing to the back exit.
"He looks exactly as I thought he would live," said Simmens, squinting to see Lil Uzi up on the stage. He was later informed that Lil Uzi had yet to arrive on stage and he had in fact been yelling "play XO tour life" to a stagehand. "It's been an informative 2 hours, I know I need corrective vision now, which I didn't know before I came here."
When he finally arrived on the stage, Simmens, after confirming with the security guard that it was Lil Uzi, sang along to his favourite songs until his view was obstructed by a woman sitting on her boyfriend's shoulders. Simmens watched the rest of the performance off of a concert goer's phone camera claiming it was "like I'm at the front at this point."
As of press time, Simmens was seen going to the washroom and ended up staying there for the duration of the performance. "The acoustics are actually better in here!"