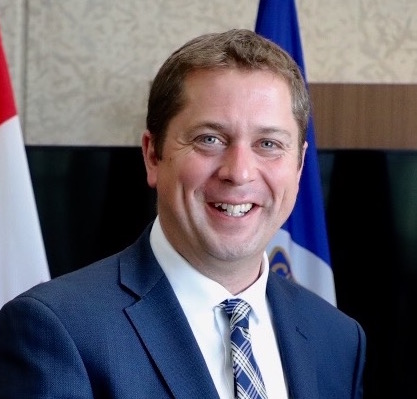 EDITORIAL BY ANDREW SCHEER, LEADER OF THE CONSERVATIVE PARTY OF CANADA
First, I'd like to thank all Canadians for participating in a hard-fought election, and I'd like to thank you for coming into my office to discuss something very important for your future.
It's time for you to get ahead on a life insurance policy that suits you and your family. There are many affordable options with generous survivor benefits.
If you already have auto and home insurance with us, I can give you a discount since I can't lower your taxes. For just $80 a month, you'll have basic coverage but doesn't include the event of a minority government.
But you seem like a smart person and I know you've done your research into your options and platforms, so allow me give you a few scenarios.
Imagine if you no longer had that child sports tax credit or you were left paralyzed in a car accident today leaving your family without the right protection? You need premium protection.
It's a scary world full of risks like Doug Ford and an Liberal-NDP coalition government, so you're better off with the added protection that's only $985/month, carbon tax-free, of course. That's a life-time policy that doesn't change. It's as reliable as Alberta voting Conservative in every election.
Now, I'm not trying to bamboozle you into taking the more expensive option, but you have to consider your loved ones future in the event of the death accident or election outcome. These aren't made up situations like climate change.
Am I licensed broker? Well, that depends on who you ask, but I am a fully qualified political leader with 34% of Canadians who believe I should be Prime Minister.
Now, just sign under the dotted lines. Your family will thank you for making this responsible decision.