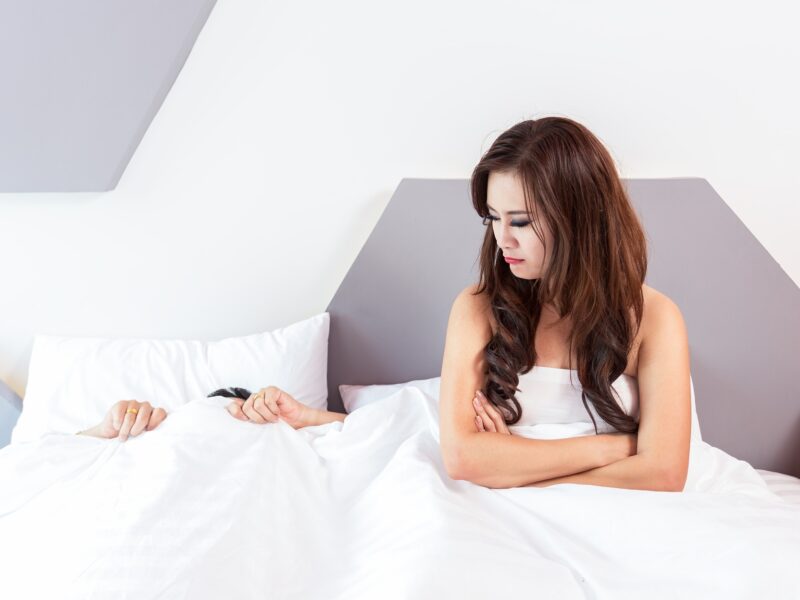 TORONTO – In a survey of the nation's still single male population, a new study published today states that more men are opting to play dead than participate in a meaningful discussion on the parameters of their romantic relationships. 
The report by Health Canada says that single men are invested in pursuing romantic partners and providing them with everything they need physically, mentally and emotionally up until the moment they have to label the relationship. Upon hearing triggering labels such as "seeing each other", "exclusive" and "boyfriend" more men are entering a voluntary rigor mortis-like state and can remain unresponsive for 6-12 hours. Scientists believe this adaptation is developed as an emergency response when stunned with the sudden request for commitment from someone they've been sleeping with for three months. 
"I asked him if he wanted to be exclusive and he just went limp," explains Angela Halton, adding that she told him she could still see him breathing but he didn't respond. "So I left his place and twenty minutes later he posted a status asking what he should watch on Netflix." When we asked Angela how this courtship display made her feel she was already thirty messages deep into her group chat.
This rise in sensitivity toward long term commitment has been linked to an advanced camouflage technique that allows red flags to remain hidden six times longer than average. In rare cases, some men have developed far more convincing displays of rejection. 
"We were lying next to each other in bed when I told him I could see a future for us," recalls Stacy Ellesmere. "All the light disappeared from his eyes and his entire body stiffened, and when I went to touch him, his skin was ice cold." Stacy says she immediately called 911 but when she explained the situation to the dispatcher he assured her it would be best if she moved on and looked for someone who could give her what she needs. 
"Sometimes the timing doesn't work out and you don't have the opportunity to just ghost," states Diesel Edwards, a self-proclaimed "sapiosexual" in his Tinder bio. "Having expectations from a partner destroys all intimacy. Let's just play this week by ear."
The report urges those looking to label their romantic relationships to watch out for the warning signs that their partner would play dead if provoked including: making "I love you" statements" only during sex, frequent reminders this is "fun" and refusing to post any pictures together or mention you by name on social media.
At press time the authors of the study said they can definitely fix the men affected by this phenomenon, they just need more time.
Image via Pixabay