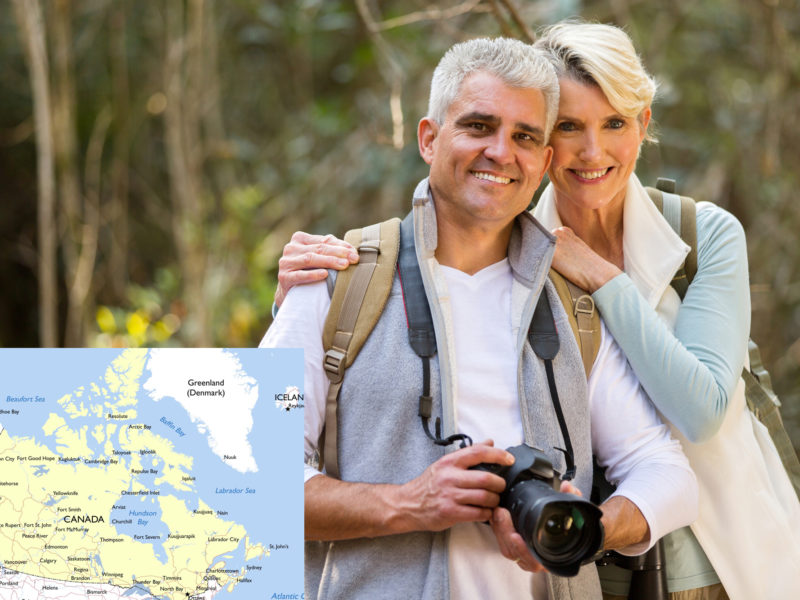 TORONTO – After unpacking their bags in the guest room they'll be using for their five day stay in Toronto, Hans and Heidi Bergmann have casually mentioned that they're interested in popping over to see the Rocky Mountains at some time during their stay.
"Yes, we'd very much love to go see the big Rockies, whenever you have the chance to maybe drive us over. We have been told it is a part of Canada not to be missed," said Hans.
The Bergmanns, whose Munich home is within six hours of Paris, Prague, Vienna, and other hubs of European culture, are excited to see everything Canada has to offer in the 14 days they are in Southwestern Ontario. A hastily scrawled itinerary viewed among their belongings includes: "Calgary Stampede", "Whistler", "Halifax", "Yukon gold mines" and "Igloos?". Conversations with them on the car from the airport suggest that they are happy to wake up a little earlier in order to fit more landmarks into the day.
"Last week, Hans and I took a lovely drive to the Italian Alps and made it back before supper," reported Ingrid, glancing at a map of Canada, "We are very eager to see how the Rockies compares, not to mention the nearby whale watching."
"Perhaps we could pack a picnic lunch and stop in Winnipeg on the way!" she continued.
Having done a three week trip around Continental Europe, Hans and Ingrid were optimistic that they could easily fit all of Canada into less time. "Perhaps we'll visit Peggy's Cove, and then ride the high speed rail Canada surely has to see the Northern Lights after sundown," Heidi suggested.
"Or maybe a stroll through Algonquin Park would be nice in the late afternoon after Niagara Falls?" suggested Hans, "Or maybe a boat trip across all the Great Lakes? We're not complicated travelers so whatever you suggest."
Immediate reports indicate that after taking a brief one hour nap to get over their jet lag, the Bergmann's will be getting ready for a quick walk to Montreal and back.