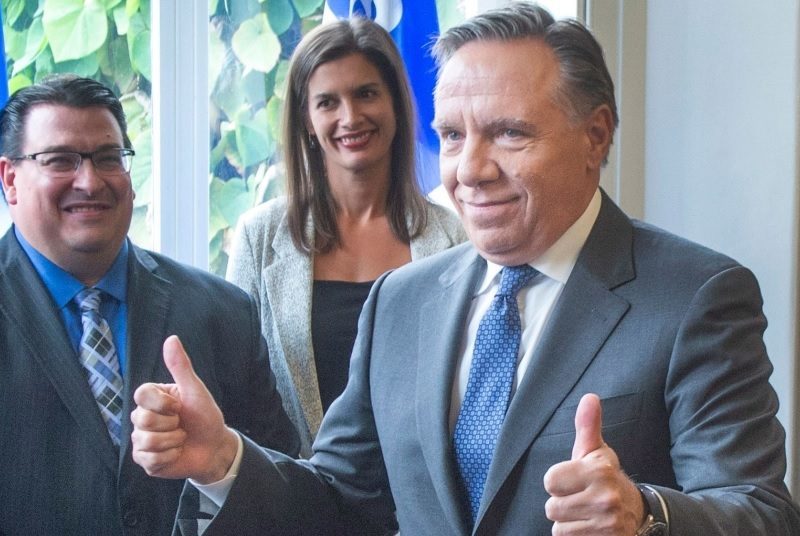 QUEBEC CITY – The Quebec government maintained that Bill 21, which forbids public servants in position of authority from wearing religious symbols, is not intrinsically discriminatory. The only discrimination will come in how they choose to enforce it once it becomes law.
"A bill preventing the wearing of all religious symbols does not oppress a certain group or religion," said Quebec premier Francois Legault. "How we choose to apply the bill is about persecuting Muslims. Religion shouldn't determine how an individual dresses, the Quebec government should."
"The fact that Christianity is the only major religion that does not require a public symbol and will therefore not be affected by the ban is interesting, sure. Like a fun fact or a good trivia question!"
Proponents of Bill 21 say that the legislation is about protecting many fundamental tenets of Quebec society, such as the separation of church and state, rural voters not liking Muslim women in headscarves, and using the notwithstanding clause to override the Charter of Rights and Freedom.
"I was worried that the new secularism law was really just an excuse to persecute religious minorities," said Laval resident Ashir Muhammad. "But now I realize that the current government was going to persecute religious minorities regardless of Bill 21."
The ruling Coalition Avenir Québec are hoping that the rest of the country goes back to ignoring Quebec politics so they can just push Bill 21 through.