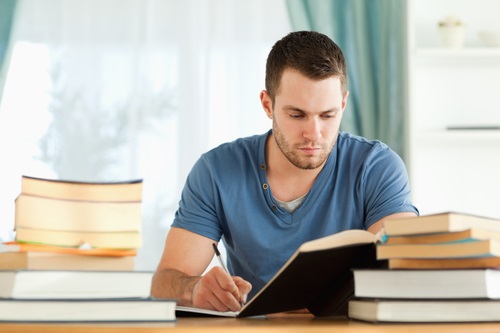 TORONTO – The Ontario government has announced that it will balance the budget by 2020 as it will be transferring its entire debt of the province on second year sociology student and free tuition recipient Andy Bordell.
The 19-year-old studying at Ryerson will be required to pay roughly $6,500 in tuition fees plus hundreds of billions in arrears for the hospitals, schools, police stations, and other goods and services provided by his province.
"We're offering Andy a great 10% discount on tuition fees, which will save him $650 per year," said Training, Colleges and Universities Minister Merrliee Fullerton. "With an added savings of 0.00000000018% to his total debt once he graduates, we've given him a head start."
The provincial government believes that Bordell can pay off a small portion of his student/sovereign debt by the time he's 800, which is also the approximate time he should be able to find a stable job that pays more than minimum wage.
"Going to school for free for a year was a real privilege for these youngsters," said Fullerton. "And by free, we mean only tuition since things like food and housing is not covered. It's time this four-figure salary earner give back what the taxpayer has given him for so long."