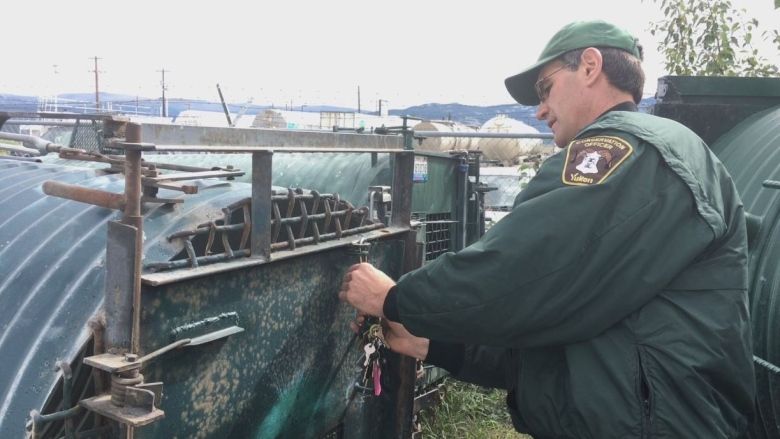 WHITEHORSE – A vote hungry municipal candidate roaming through the Whitehorse neighbourhood of Riverdale was safely removed by conservation officers yesterday.
The 185 lbs pamphlet-wielding beast was tranquilized after getting too close to properties and frightening locals by inviting them to talk about politics.
"I just saw him right at my front porch and he was knocking at my door," said Arlene Chavers who had a close encounter with the candidate, but avoided any interaction by pretending to be not at home. "They are majestic contenders, but I'd rather avoid them entirely. They could have dangerous opinions that I disagree with."
Conservation officers from Environment Yukon reminded the public that candidates are awake after a three year hibernation and sightings will be common.
"Please remove your garbage as that will only antagonize the creature to talk about waste pick-up," advised a conservation officer. "Keep in mind the different species of candidate: If you're approached by a mayoral candidate, play dead. Council candidates, by contrast, are easily spooked by shouting 'I already voted!'"
If you are ever directly approached, nod your head in agreement about property taxes or land-use development while backing away slowly and closing the door.
"And while there isn't an election going on for a school board," added the conservation officer, "never be in the proximity of a school board trustee candidate and her cubs."