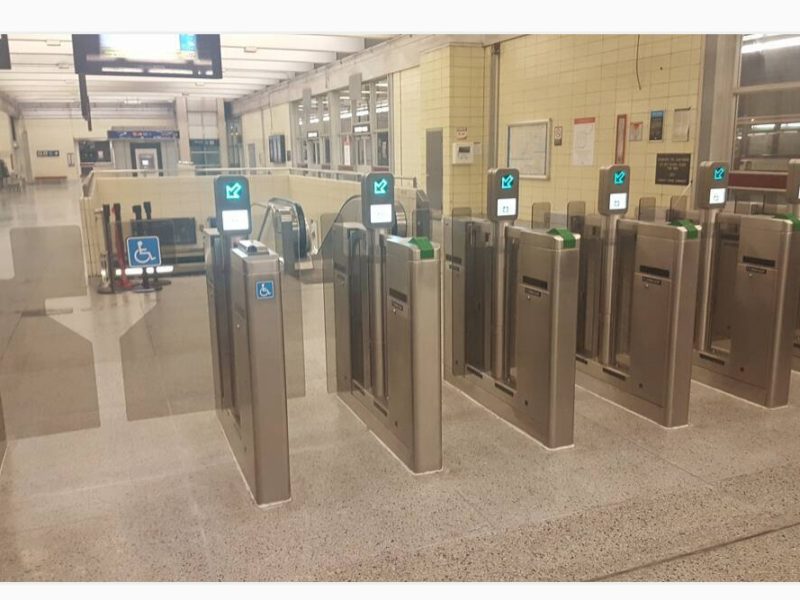 TORONTO – Sources report that on Saturday morning a Presto gate at the TTC's Ossington station worked one time, allowing a single passenger to pay their fare and enter the subway system.
"I couldn't believe it, the lady just tapped her card and the gate opened" said Harriet Okafor, who witnessed the miraculous event. "I've never seen anything like it before, it was…beautiful".
This incident is the only known instance of a Presto gate working properly. Since the first gate was installed in March of 2016, the Presto system has been what TTC staff are instructed to refer to as "intermittent".
The public reaction has been very positive so far, with many transit takers noting that they always thought Presto was an ironic name, but are starting to see its potential.
"I have no doubt that this astounding achievement is just the beginning," said TTC chair Josh Cole. "I'm confident that one in ten Presto gates will soon be working two out of every five times."
"In the next many decades, streetcars could break down less, buses may start arriving within 15 minutes of their scheduled time, and line one of the subway may even go up to two hours without disrupted service," he continued.
When asked whether these changes will mean improvements to Torontonians' morning subway commute, Colle is reported to have laughed: "No, that will continue to be a grotesquely crowded hellscape."