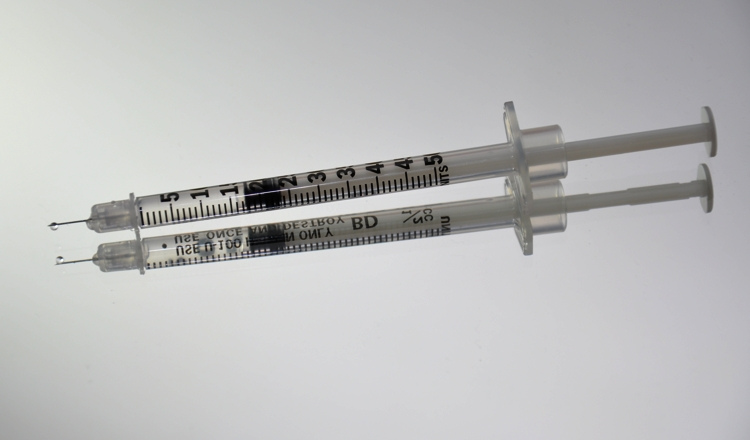 WINDSOR, ON- Move over, spicy lollipop, there's a new prank candy in town! Available in individually wrapped packages at the drugstore, these syringes have a glass-like taste that is so accurate, you'll swear you were eating a window!
But wait, there's more!
Whoever came up with this idea is a full-on genius, because these edible needles are also fully functional as well. Even doctors can't tell the difference!
But don't take our word for it! Here's some testimonial from trusted product testers.
"I can't get over how sharp it tastes," says Mark, from Toronto. "It's just the way I like my glass, flavored with my own blood."
These new extremely hard candies have all the fun of candy cigarettes, but without the fear of subconsciously encouraging smoking.
And these aren't just for Halloween, either. Crafty people can use them to decorate cakes for all sorts of specific occasions, like a med school graduation, or file-cake for a loved one on death row.
Better stock up on these fast, because this is sure to be the most requested candy by trick or treaters since those really stale marshmallows that taste a lot like enamel.