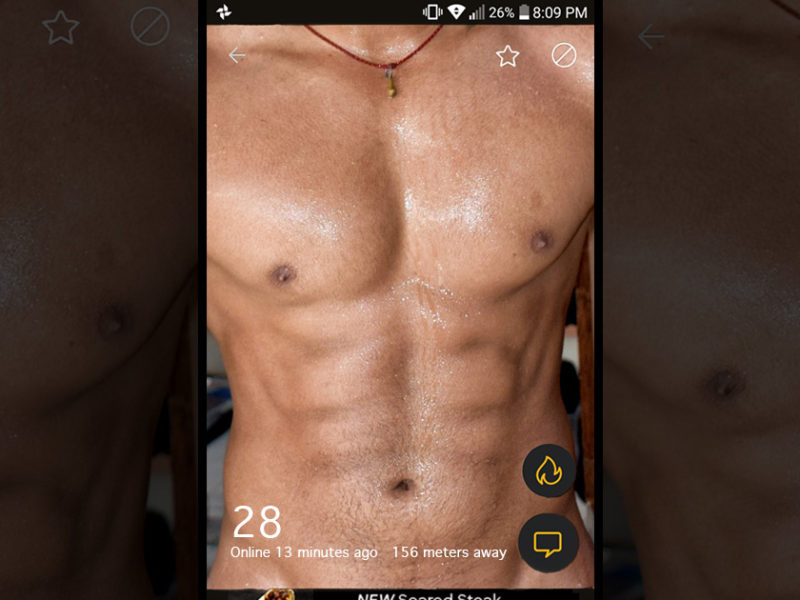 VANCOUVER – Local gay hook-up app user h0rse_huñg, whose Grindr profile image features only a naked, headless torso, is reportedly seeking head. While experts speculate that the user may be seeking something to cover the area where his head ought to be, since his profile reads "looking 4 masc," the user's headlessness was in fact confirmed today when sources requested a face pic and he responded "don't have one."
"Hey," said h0rse_huñg in a direct message. "Sup."
Grindr spokesperson Dustin Taylor says, "There's very little we can know about this man other than the fact that he claims to be 28, discreet, and is presumably a sentient and fully functioning body without a head, which is probably the thing that is motivating him to want head so bad."
Sources have since been able to confirm that he, presumably due to his lack of head, "can't host."
"Grindr is all about bringing together different members of our community and making connections between them so they can fulfill one another's needs," said Taylor.
"As in the case of bottoms who need tops, twinks who need bears and those who don't appear to have a head and those wishing to receive head. But it's also about articles. Grindr has articles now!" added an enthusiastic Taylor. "Please, somebody read the articles."
When h0rse_huñg was asked how he is able to breathe, see his phone, think or live without a head, he merely responded that he's "not into time wasters," and "are we gunna do this or wut?"
As of press time, an attempt to meet h0rse_huñg in person was cancelled when the individual meeting him was revealed to not be the right race.