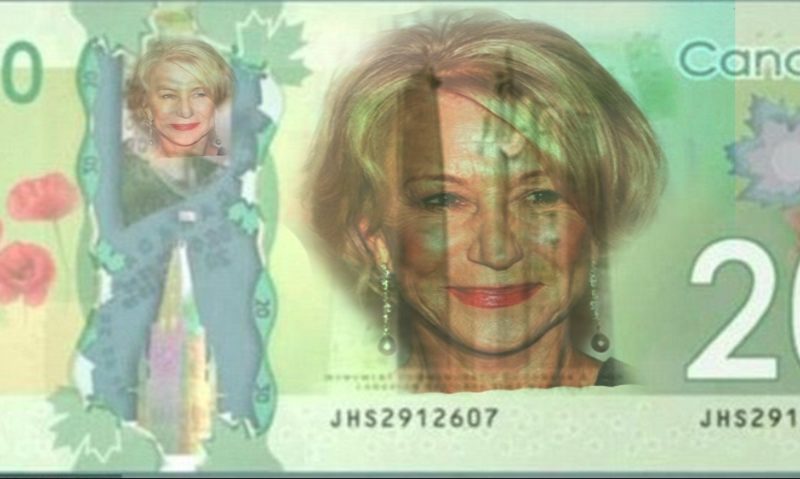 OTTAWA — A group of prominent historians has spoken out this week, condemning the Royal Canadian Mint for a lack of care in the design of the polymer bank notes released in 2013.
The group, led by University of Ottawa historian Julian Bridger, point out that all bank notes that entered circulation in 2013 and every note produced since, have had the wrong queen on them.
"To the untrained eye, a queen is a queen, whatever," an incensed Bridger told reporters, "But anyone with even the most cursory background in history will tell you that though our new bank notes ought to feature Queen Elizabeth the second. The old lady actually printed on the currency is dame Helen Mirren, in her role as Prospera from the poorly-received 2010 version of The Tempest."
Bridger expounded that the Royal Canadian Mint has consulted with him on their currency designs in the past, and narrowly avoided accidentally using the image of Helen Mirren as Queen Charlotte in 1994's The Madness of King George, as well as Helen Mirren as the animated Queen Tuya, mother of Rameses in 1998's animated Prince of Egypt.
This time, however, Bridger never got the call and for the past three years, the Royal Canadian Mint has allegedly done nothing.
When confronted by reporters with the fact that since this controversy began, informed Canadians have by and large intimated that they prefer to have Helen Mirren on their money, Bridger nodded in capitulation.
"Look, we don't mean to be pedants about this," he said. "Historians would be happy if they changed it to Helen Mirren as the queen from the 2006 film The Queen. Or even Helen Mirren as Elizabeth I from the 2005 mini-series Elizabeth I."
"That'd be close enough for us."