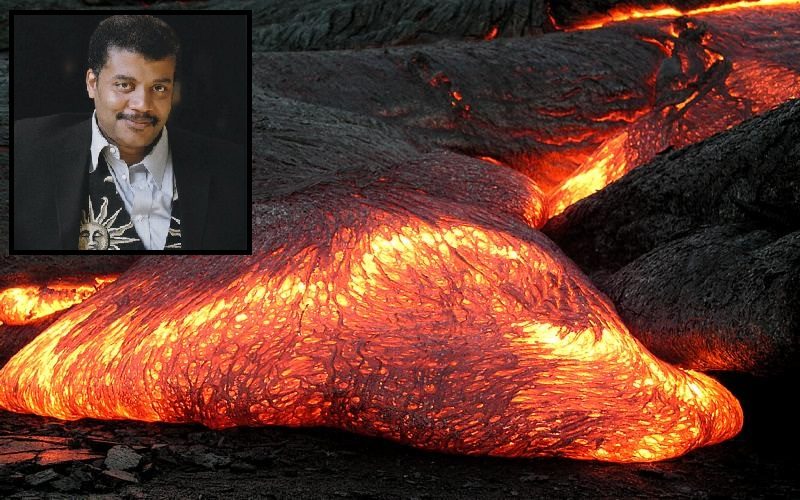 Just when you thought Neil DeGrasse Tyson couldn't win the internet any harder, he outdoes himself.
The astrophysicist and Cosmos: A Spacetime Odyssey host gets a lot of tweets from flat-earthers and anti-vaxxers, but this time he decided to lay a smackdown, science-style. When Peter Dyczko from Atlanta told Neil he didn't believe in manmade climate change, Neil completely destroyed him in the best way he knew how: by flinging him into an active stratovolcano.
Wow! What a savage burn!
This science win for the ages was set in motion when Neil posted this tweet in response to the thirty-four year-old Dyczko: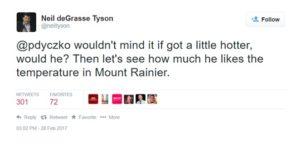 What happened next was totally kick-ass. Dyczko thought Neil was just going to take him on an educational trip to Washington to see Mount Rainier, one of the most dangerous volcanoes in the world, but instead Neil lifted Dyczko over his head and threw him directly into the bubbling magma.
Amazing! Science rules!
While Dyczko was falling, Neil apparently yelled science facts into the crater, like "anthropogenic climate change is fact" and "not so big now, are you?," which reverberated in the in the 4,392 km-tall pit of boiling rock.
Thanks Neil, for reaching out to non-scientists and confronting BS when you see it. You're awesome!