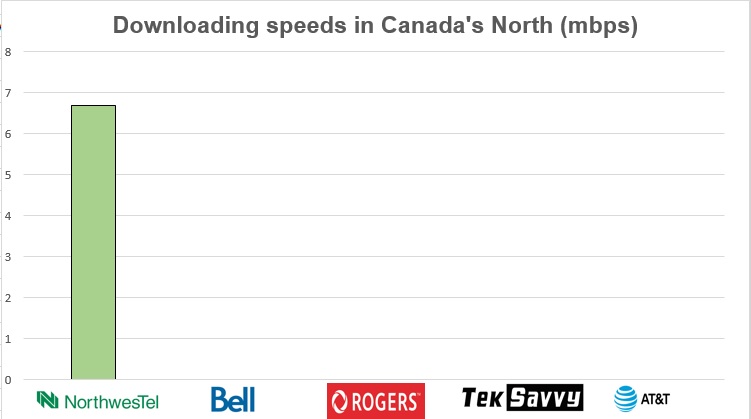 WHITEHORSE – A Northwestel study has confirmed that the only internet company serving Canada's population North of 60 also provides the fastest internet in Canada's North by comparison.
The sole telecommunications provider is looking to disprove an earlier report by Canadian Internet Registration Authority that claimed Yukon has the slowest upload speeds in all of Canada.
"Our investigation into our own company shows that Northwestel is the fastest in Canada's North," explained one Northwestel media officer. "Compared to Bell, Rogers, Teksavvy, and AT&T, we're infinitely quicker in internet services. Our competition provides 0 mbps to its customers on average whereas Northwestel internet speeds reach a lightening quick 6.7 mbps."
The Northwestel study also claims that it is the best in providing internet customer service and has the cheapest internet rates in the North as the competition does not send out bills or have a physical location clients could visit or a customer support line one could call.
"We're also the fastest at restoring monthly outages at an average speed of 8 hours," added the media official.