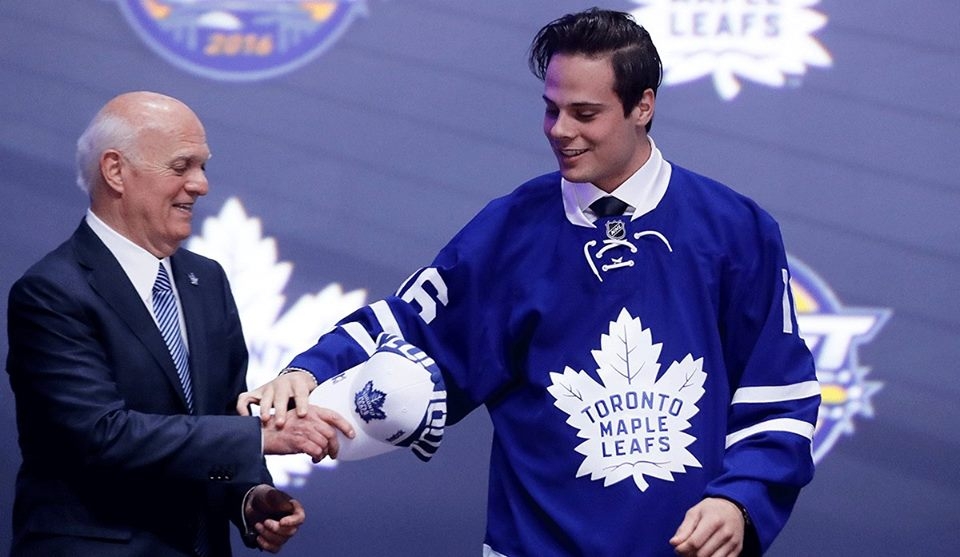 BUFFALO, NY – Auston Matthews, the Toronto Maple Leaf's number one draft pick for the 2016 draft, has been injured while putting on his first personalized Toronto Maple Leafs jersey.
"He's suffering from a badly strained shoulder and back but, not to worry, he'll be back on the ice in three to six months," said Dr. Jeremy Bettle, the head of medical staff. "I don't know who gave Matthews that extra-small jersey. He's clearly a medium."
While the injury is severe, it doesn't appear that Leafs President Brendan Shanahan is concerned.
"This injury will help us develop other, less talented players so that they may be blamed for missing the playoffs," explained Shanahan. "I'm happy to see the kid already showing a strong effort to place himself on the injured reserve list indefinitely. It's a Maple Leafs tradition."
Matthews wasn't the only Leaf injured on Saturday; James van Riemsdyk had fallen down all 1,776 steps of the CN Tower, Joffrey Lupul lost his hand in a tennis ball machine accident, and Nazem Kadri, who is viewed as an essential part of the team's future, was seen disappearing into black hole.