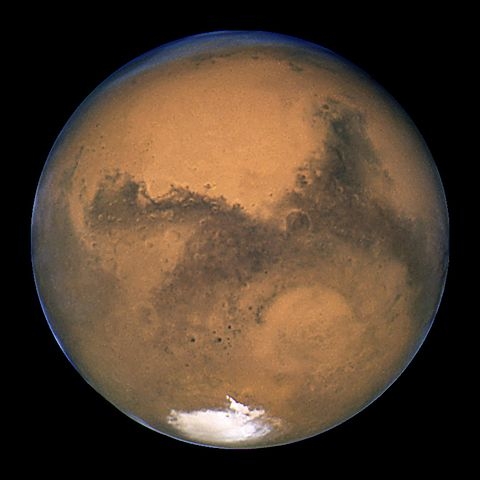 WASHINGTON, DC – The Nestlé corporation announced today that it had already purchased full ownership rights to the water flowing underneath the surface of Mars, prior to NASA's announcement regarding its discovery.
"Yes, it is true that liquid water runs down the canyon walls of Mars in the summer months," proclaimed Michael Meyer, lead scientist for NASA's Mars Exploration Program. "However, it is also true that the Nestlé corporation purchased all rights to any water ever discovered on Mars back in 1995, and as such will exercise full ownership of this incredible natural phenomenon."
Meyer clarified that the remarkable scientific discovery, which upends years of thought as to the existence of water and potential for life on Mars, cannot be studied by NASA without the express written consent of the Nestlé transnational food and beverage company.
"We're hoping they send over a case of the water once it's released," the NASA director commented. "I hope it's promotional since we couldn't afford to buy any due to Congressional spending cuts."
Reached for comment, Nestlé Chairman Peter Brabeck-Letmathe outlined his company's approach to the newly-discovered water. "As we have repeatedly clarified, Nestlé as a company believes that water is a human right. However, we never said anything about water being a Martian right, and as such we will be selling this liquid at the highest price the market will bear."
The bottled water product, named Márs Pure, will retail for $19.99 per bottle and be available at higher-end boutiques, art gallery openings, and awards show gift bags. Nestlé claims its Mars water will offer "out of this world refreshment", while also bearing no legal liability for any viruses or pathogens ingested from potential billion-year-old martian microbes.