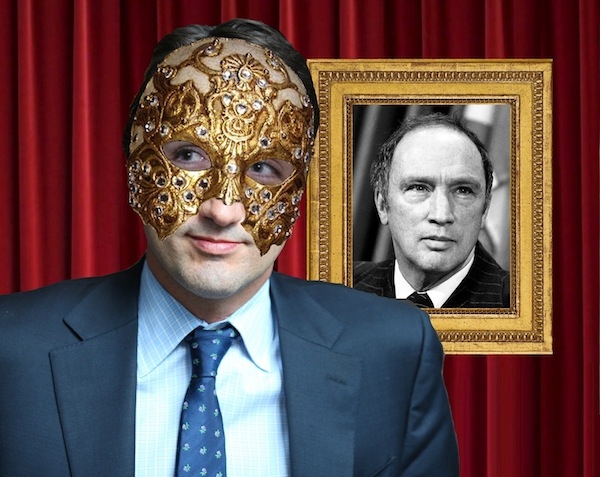 OTTAWA – Despite saying he still "enjoyed the experience" and found it "quite rewarding" Liberal leader Justin Trudeau admitted it was a little tough to perform during the annual taxpayer funded summer bacchanal all MPs traditionally participate in, due to the large portrait of Pierre Trudeau that hangs above the chamber.
"You know, just like any average Canadian, I don't really like to think of my parents while I'm having sex with dozens and dozens of other elected officials," said Trudeau as he re-hydrated in the large, maze like space in which the 62nd John Diefenbaker memorial orgy was taking place.
"It was easier when I was still wearing that bird mask thing. Because it blocked my peripheral vision I couldn't really see my dad staring down at me."
Fortunately for Justin the event, nicknamed the Dief, offered other opportunities for carnal pleasure, including a room where Senators masturbate over a giant pile of money, a dominatrix themed dungeon quite popular with Torys, and a peephole where you can watch barely legal NDP MPs fornicate.
Other participants say they understood Justin's struggle.
"My dad was the biggest real estate agent in our town when I was growing up, so I knew I couldn't get into that industry without a lot of comparisons to him. For Justin, trying to live up to the sexual reputation of Pierre…I mean talk about some big shoes to fill," said Jason Kenney as he wriggled on top of Rona Ambrose.
At press time Stephen Harper was wondering how his invitation got lost in the mail yet again.