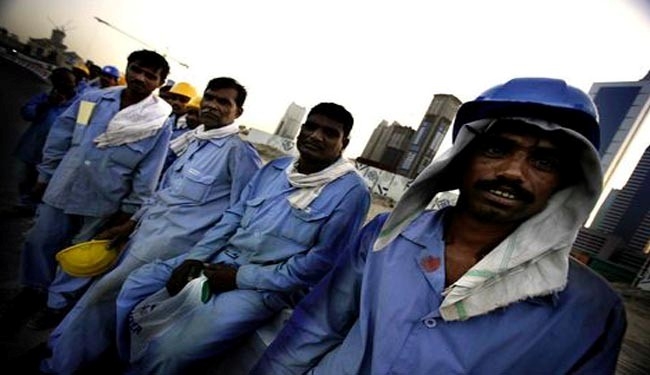 DOHA – Following the resignation of FIFA president Sepp Blatter, Bangladeshi migrant worker Sumon Saha announced that he would like to be able to do the same thing and leave his job building Qatar's eight new stadiums for the 2022 World Cup.
"I would leave right away, but my boss has my passport," said the 28-year-old from the 10×14 company room he shared with eight other men. "And my shoes. Though, even if my boss did give it to me, they would give me some sort of stamp so I could never work abroad again. But if it wasn't for that, I would absolutely step down like the FIFA president."
Other things Saha wishes he could do like Blatter included eating regular meals, traveling freely without being monitored, and creating a movie about the history of soccer where he was the hero.
According to Saha's boss, Medhi Pasham, Saha is able to resign at any time, and dismissed concerns over the working conditions for the labourers building Qatar's World Cup infrastructure.
"We have already made vast improvements to working conditions," Pasham said. "Before, employees could only see their families if they didn't succumb to heatstroke for six months. We realized what an awful and inhumane way that was to treat human beings. It is now only three months."
At press time Blatter was already planning for his next career as a diplomat for the UN.