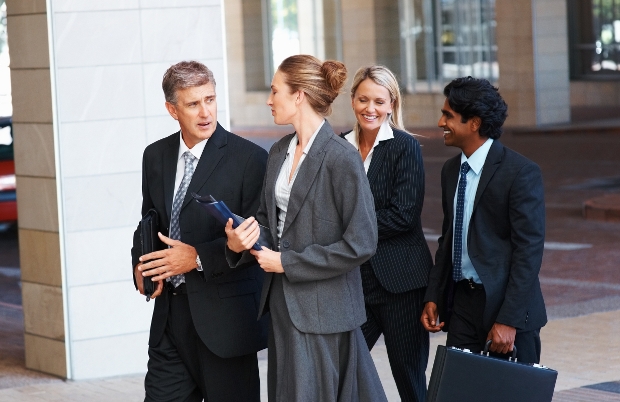 MISSISSAUGA, ON – Logan-Mitchner Ltd., a local network solutions firm, has been receiving many complaints from businesses in the GTA since they initiated an unorthodox "nonsense" policy earlier this year.GTA
Clients of the firm are outraged at the poor service and level of professionalism they have been receiving since Logan-Mitchner came under new management in April of 2010.
Jim Longshank, network support supervisor for Markham data entry contractor DataServe, is upset with the treatment he received when he called Logan-Mitchner technical support after his network went down.
"I called tech support and nobody answered," Longshank recalls. "So I left a message, but their answering machine had one of those messages where somebody says 'Hello, hello?' as if you were really talking with someone. Then I realized it was one of those gag messages. You can imagine my surprise. Such nonsense!"
Three weeks passed until Logan-Mitchner contacted Longshank. By that time, DataServe had suffered $2.7 million in lost revenue.
Bud Mullerbeck, chief operations manager of leading bio-medical corporation BioPharm, met with Logan-Mitchner president Jim Von Vonnyvonne in a preliminary meeting regarding a potential multi-year contract. Mullerbeck stormed out of the meeting after five minutes.
"When we first shook hands he electrocuted me with one of those hand zappers," Mullerbeck remembers. "Then he introduced himself as Indiana Jones. I didn't know what to make of it. He wasn't very professional. I tried to discuss putting a contract in place but he didn't seem interested at all. He just kept talking about his athlete's foot. I decided I'd had enough nonsense after he invited me to an orgy. Call me old-fashioned, but that's not the way I do business."
Logan-Mitchner have lost 95 percent of their clientele since Von Vonnyvonne took over last April, and will almost certainly alienate their remaining customers when they terminate their longstanding hassle-free policy next year.