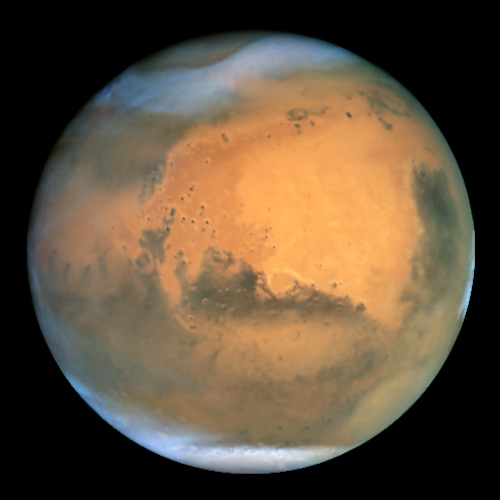 CALGARY – Members of the Mars Society of Canada were treated to a rare thrill this morning when our red neighbour came closer to the
Earth than it has in 60 000 years. At its closest point to our planet, Mars was less
than 55.76 million kilometers away.
Pete Jenkins, avid Mars enthusiast and long time member of the MSC Hamilton chapter,
considers this celestial phenomenon to be a groundbreaking event.
"This is the best thing to ever happen to MSC," said Jenkins. "Crucial telescope viewing will take place as well as many conversations about life on Mars. Are there Martian women? If so, are they promiscuous? These are the important questions facing the MSC." Jenkins added. "And it makes it so easy to travel there at night in my spaceship. If I leave at 11:30, I can be home before sunrise."