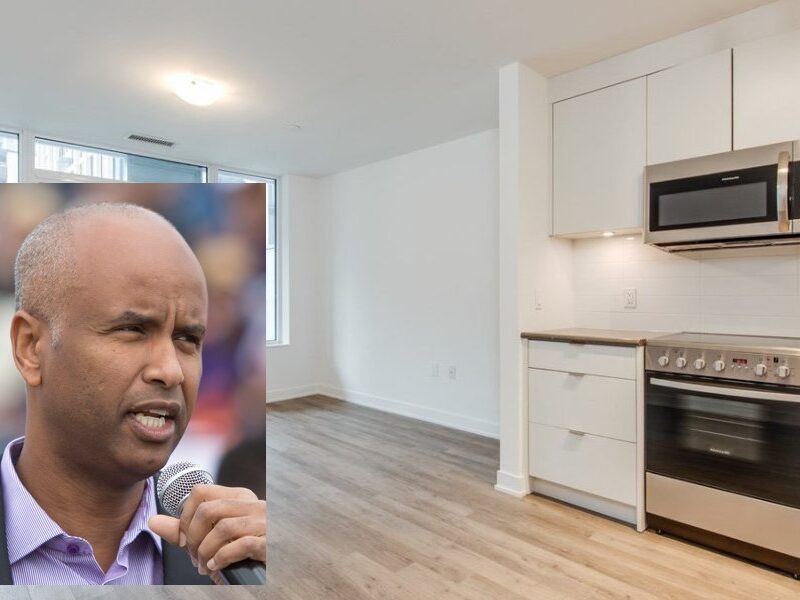 OTTAWA – Federal Housing Minister Ahmed Hussen has announced an end to Canada's housing affordability crisis after reducing the rent on his latest income property by twenty whole dollars.
"Across this nation everyday Canadians face a perfect storm of housing unaffordability, reduced housing stock, and skyrocketing interest rates. Today I'm here to say: I got your back," explained Hussen as he lowered the monthly rent on his 1 bedroom Ottawa apartment from $2850 per month to a far more reasonable $2830 per month.
Hussen continued, "Now that I've single-handedly solved this nationwide dilemma, if you'll excuse me, I'm in three separate bidding wars on properties to flip."
While many Canadians' have seen their rents and mortgages double over the past decade, Hussen insists this is in no way connected to available housing stock being increasingly purchased by speculators, corporations, and foreign money launderers.
"Sure, it might take someone in Toronto making the median annual income of $91,858 about 25 years to save for a down payment on a house," noted the minister, "but now that I gave a twenty dollar haircut to one of my many lucrative investment properties, I think we can all agree this affordability problem is donezo."
"Not to mention, I fixed it all without once ever even considering lowering property values, so high five!" Hussen added. "Sometimes the simplest solutions are the best, like painting over black mold in one of your units, or saving repair money on a plumber by calling a guy your uncle knows."
While some have criticized Minister Hussen for overseeing the Canadian housing file while also profiting from owning multiple rental properties, other Canadians have spoken out in his defence.
"Purchasing investment properties and renting them out for the highest possible price is just smart business, not to mention society's highest calling," added Deputy Prime Minister Chrystia Freeland, owner of two rental properties in London.
"Becoming a landlord adds to the rental supply, and helps the economy. It's the patriotic and heroic thing to do," notes Opposition Leader Pierre Poilievre, who co-owns a Calgary-area rental property through a real estate venture called Liberty West Properties.
Outside of Ottawa, many ordinary Canadians have also echoed support for Hussen's bold move. Jonas Brooks of Vancouver added, "It's admirable what the Minister did, lowering his rent $20 whole dollars. That means I can add $20 to the price of all the dozen AirBnB units I own."
At press time, the nation's landlords could not be reached for comment as they were still waiting for a guy to get back to them about the water heater.