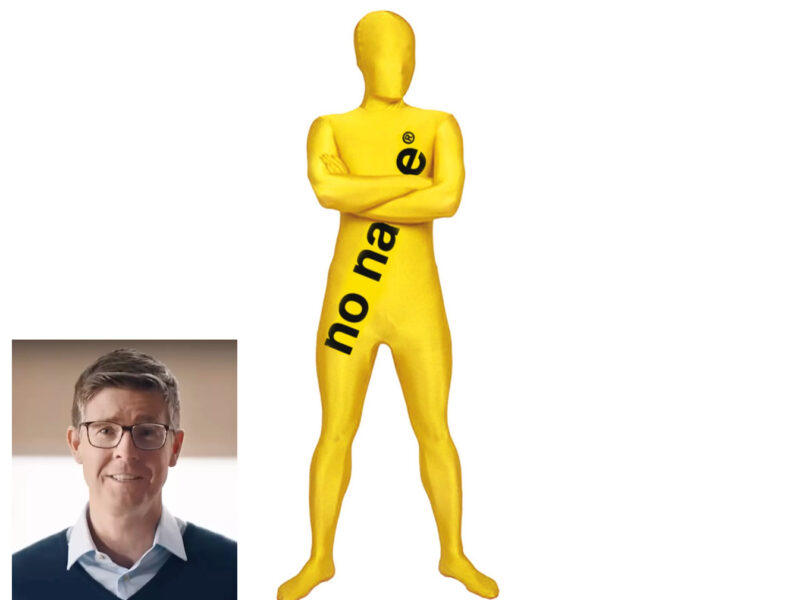 BRAMPTON, ON – Saying that they have been forced to make sacrifices because of the cost of living crisis, Loblaw Corporation has opted for a more budget-friendly No Name president over continuing with Galen Weston.
"$11 million for a president? Just last month it was 8.4! The fuck?" stated controlling head of Loblaw's holding company Ephram Weston III to reporters at Loblaws HQ. "That's why instead of President's Choice's Galen Weston, we opted for No Name's Retail Conglomerate President & CEO. So without further adieu, let's get him up here."
The new faceless yellow president, speaking in an anodyne monotone, said shareholders could expect the same high level of returns for a third less than the grocery chain's usual presidents, and as part of No Name's Simple Check lineup, they could rest assured he was free of hydrogenated oil, monosodium glutamate, and artificial sweeteners.
"We understand that things are tough for companies out there. People have the Internet," explained the generic business leader. "That's why in addition to a lower price, I offer straightforward yet deadpan branding that calls less attention to scandals and astonishing greed."
Sources inside the company said they originally wanted to pick up a chief executive from Rabba since it was late, but decided to hold off until the next day to save money.
"Maybe one day we'll make enough that we can afford a Weston again," said Loblaws analyst David Frieze. "But Rogers just jacked up our phone bill and our landlord is trying to renovict us."
At press time we've just learned the actual new CEO's name is Per Bank and honestly why wouldn't it be.