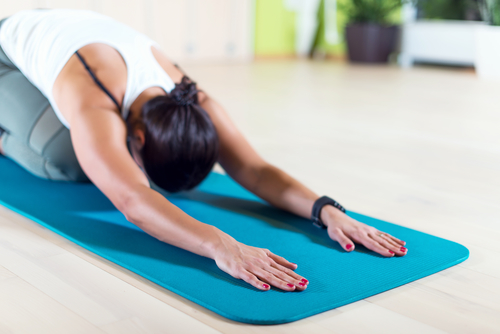 SWITZERLAND – A new study published in Nature has confirmed what scientists have long suspected — in this Pilates class, you are the only uggo. 
Scientists conducted the seconds-long experiment to determine, what, exactly you're doing wrong.
"In the study, we determined there were a few traits that defined you as an uggo; wearing a non-matching set, having your hair in a low bun, and most egregiously, wearing less than 7 pieces of gold jewelry." Prof. Lars Neulman, who led the study, said in a press release. 
"Everyone else is a 9.5, and you're hovering around a 5, dropping to a 3 during ab exercises."
The research also showed that, while not technically making you more beautiful, you can at least stop being perceived if you hide behind a pole. 
While the studio, Cool Girl Pilates, does not have a specific "no uggo" policy, their Instagram, website, staff, and other attendees are conspicuously uggo-free. 
"We run an inclusive studio, people of all races, genders, and sexualities are welcome in our space," said studio owner Caroline Weisz, "Uggos may also attend, at their own risk."
Local hot girl Bryn Longlegs doesn't think being hot is that hard. "It's all about having the right accessories. And being available to go to 5 to 300 pilates classes a week."
"Anyone can do it."
Offering a glimmer of hope, researchers offered a variety of ways you could undo your uggo status, including having a cooler water bottle, going to the hairdresser before attending class, and not breathing like that.