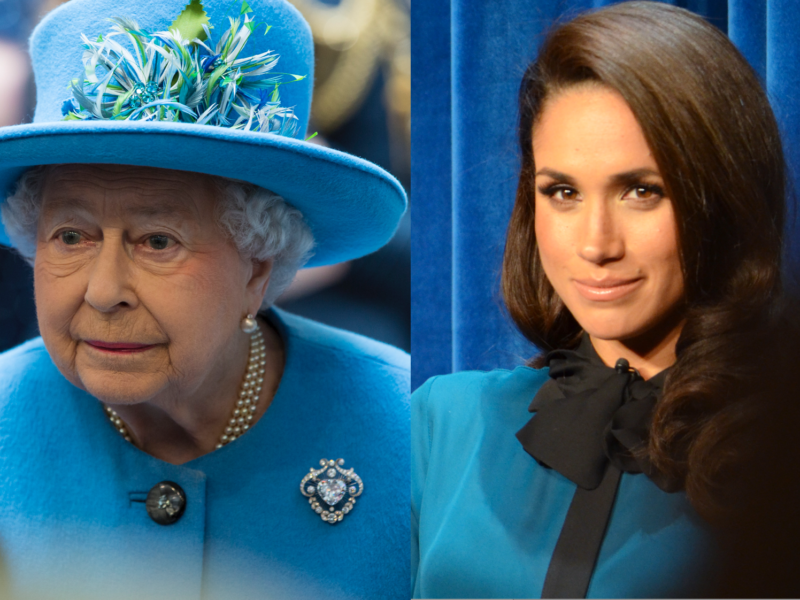 LONDON – Britain's Royal Family has officially confirmed that Her Royal Majesty Queen Elizabeth the II is dead at age 96, with her cause of death "almost certainly" being Suits supporting actress Meghan Markle.
While the announcement is vague on details of the shocking regicide performed by Markle, sources inside the House of Windsor have been unanimous in confirming her part in the Queen's passing.
"We all know that we are going to miss Mum," proclaimed newly-crowned King Charles III, "just as we all know in the core of our beings that she had her life cut short by my so-called daughter in law."
"I wouldn't rule out that suspicious-looking baby either," added the newly crowned monarch.
His Excellency continued, "As of yet we do not know if Meghan directly murdered Mum in some kind of clandestine assassination, or whether it was simply the shock of producing a non-Caucasian Royal heir."
The news of Markle's naturally-presumed guilt was immediately corroborated by the UK's Daily Mail. "The most logical explanation for the Queen Mum's untimely passing," explained the front page editorial, "is that her American arch nemesis conspired to orchestrate her demise, likely with the powers that those people are known to have."
At press time Piers Morgan was calling for the immediate arrest and hanging of Meghan Markle to an audience of nobody whatsoever.