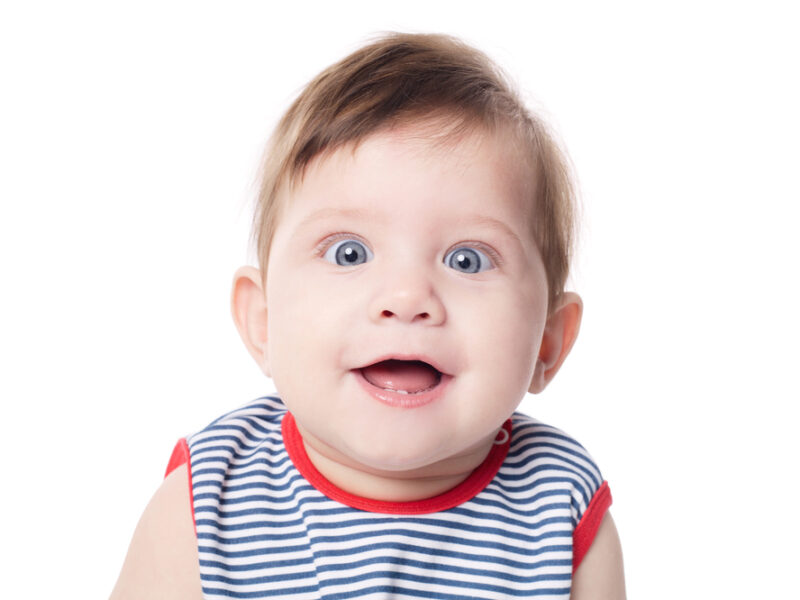 FREDERICTON, NB – During a recent family gathering reports have emerged that 19-month-old Rodney McPhee has absolutely lost his mind with excitement upon noticing that his mother, Ainsley McPhee, 32, had recently entered the living room.
"The little guy was smashing Duplo blocks together while me and my wife's parents chatted," explained Kelvin McPhee, 31, father to Rodney. "Ainsley went to use the bathroom for like 5 minutes, tops, and when she returned he reacted like goddamn Beyonce had suddenly burst into the room."
"Rodney absolutely lost his shit," added Kelvin, recalling his infant son shrieking with unrestrained delight upon the sight of his mother. "Which is a real change from the time I returned from a 4 day business trip and he responded by immediately throwing up on me."
Eyewitnesses report the toddler responded with a full-body eruption of spontaneous elation upon being reunited with his mother – the same mother he has spent every single one of his 578 days alive in the immediate presence of.
"My grandson does this literally every single time his mother walks into a room, or he remembers that she is already in the room," described grandmother Pat Klerkson. "I know his brain isn't fully developed yet, but it's a bit much."
Family members report being amused at first by Rodney's utter disbelief that his own mother was in the same room as him, until an overwhelming feeling of social pressure began to suffuse the room.
"It was like he wanted us to match his level of enthusiasm," noted Gerald Klerkson, grandfather to Rodney. "Its's weird to feel that kind of social pressure from someone who's two and a half feet tall wearing a diaper."
Reached for comment, Ainsley McPhee responded, "I am so tired. But also, I'm trying to hold on to this feeling for when he's 15 and tells me to 'go fuck myself'."
Responding to accusations about his over-cranked enthusiasm, young Rodney effusively responded "Mummy. Mummy. MUMMY! Mummy."
According to sources, this is not the first time the child has derailed an event as he struggled to convey using limited vocabulary how profoundly jubilant he felt to recognize his own mother. At a recent toddler birthday party, Rodney's unbridled fervor towards his own mother caused quite a scene.
"We were all singing happy birthday, and trying to keep the assembled toddlers focused," reports Sandra Jameson, 29, a neighbour of the McPhees. "Suddenly Ainsley's boy noticed she was standing behind him – as she had been the whole time – and he completely melted down with happiness. Of course then all the other toddlers looked, and noticed their own mothers behind each of them, and the chain reaction went on from there."
At press time, Rodney has reportedly entered a profound existential despair upon noticing that mom is not there.