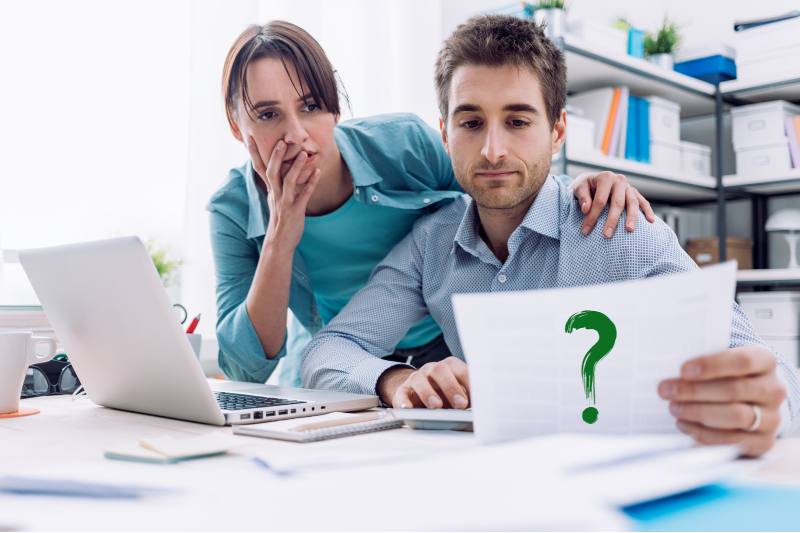 VANCOUVER – Business owners Diane Blatford and Tom Slodder are reportedly feeling trapped by their decision to open an escape room.
The duo opened No Way Out in March 2020, shortly before strict COVID-19 measures were imposed. 
"In hindsight, it was bad timing to start a business where customers had to be locked together in an enclosed space. But the few clues we uncovered about an imminent lock-down were practically indecipherable," laments Slodder.
"We risked everything we had on this idea and now face our most perplexing puzzle yet: escaping insolvency," Blatford adds.
The ensnared owners have explored several possible solutions. "Tom was adamant we examine some bank paperwork conspicuously sticking out of the bottom drawer of our filing cabinet," says Blatford. Unfortunately, the loan contract revealed no obvious path forward, even when illuminated by UV light. 
Meanwhile, Blatford's attempt to unlock a mysterious cell phone found under a couch cushion was foiled by its cryptic password hint. The Beaverton was later able to uncover the solution '0045', the total daily earnings of the escape room.
Declaring bankruptcy may be the few remaining escape routes for the business partners. "The time is ticking on our loan repayment," added a flustered Blatford, pointing to a big red countdown timer on the wall. 
Despite their mounting troubles, Blatford and Slodder remain optimistic. "On the upside, faking our deaths and moving to Argentina will make a great team building exercise!" says Slodder.