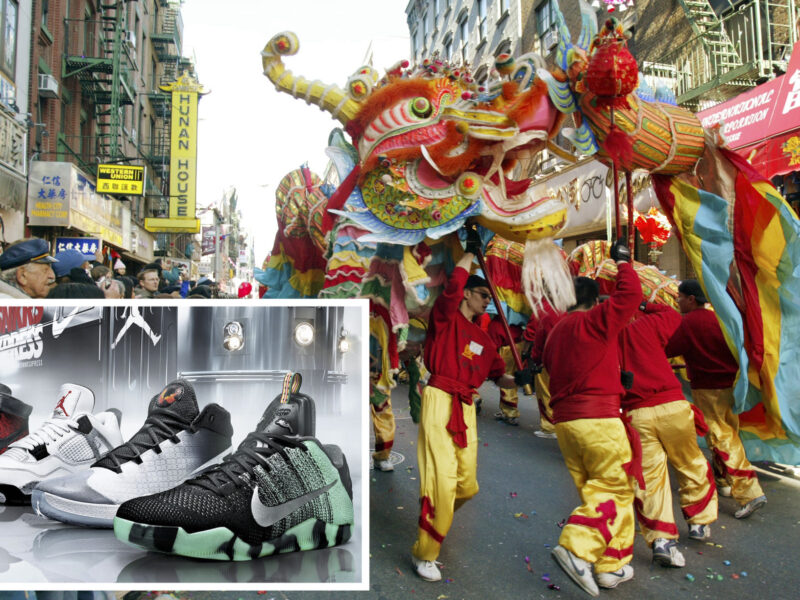 BEAVERTON, OR — Nike has released a special edition Sweatshop Pack of the Nike LeBron 19 to celebrate Lunar New Year this year.
The Sweatshop Pack features some of the newest LeBron 19 colourways of 2022 after the latest King James sneaker made its debut at the end of last year. Nike has said these colourways will reflect more of Nike's history rather than LeBron James', while celebrating Lunar New Year 2022.
"This year, we want to celebrate Lunar New Year with the Asian community by recognizing their role in shaping Nike's history," explained Nike designer Ashley Shoemaker. "Nike would not be where we are today without the cheap and unethical labour we exploited them for."
The release has come with a promotional video on Nike's YouTube channel. "At Nike, we love to recreate nostalgic moments in our history. We continue to redesign our first shoe, the Nike Cortez. We released the Nike Blazer Mid '77 as an homage to our first ever basketball shoe. Now, we're releasing the Sweatshop Pack to reignite that feeling of making shoes, while being able to pay less than a living wage," says the video's narrator.
Though the announcement has been met with criticism, Nike have stayed defiant.
"Michael Jordan once said 'Republicans buy sneakers too'," said Nike spokesperson Gary Shill. "Well, slave labourers buy sneakers too. Well, not our sneakers because they can't afford them, but they do make them! I mean used too…"
Some Nike fans have even been able to get the Sweatshop Pack early. "The details on these colourways are sick," said sneakerhead Donnie Truong. "On the insole, there's a comprehensive breakdown of the cost to make the shoe, and boy am I being overcharged for these because the total cost is super low."
The Sweatshop Pack includes three colourways: 'Harsh Conditions', 'Low Wages', and 'Exploitation'. The colourways feature the colours of the Chinese, Vietnamese, and Indonesian flags, respectively.