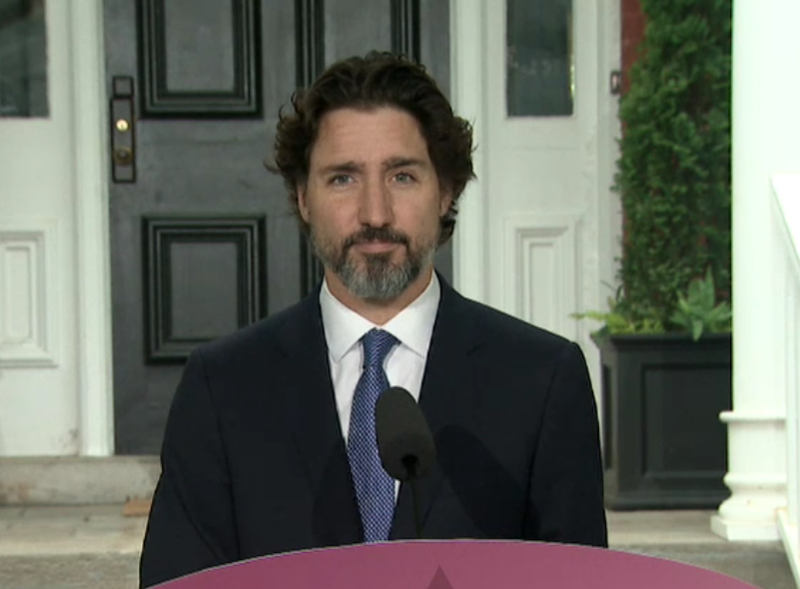 OTTAWA – Amid outcries from the public and members of the health industry, Prime Minister Justin Trudeau has now committed to the mass vaccination of almost 10 whole Canadians by the beginning of autumn.
"I realize that the speed of the vaccination campaign to date has been underwhelming for many Canadians," said Trudeau, "but I assure you all that by the time you are all getting ready for Halloween, a full eight people who today have not been vaccinated will probably, most likely be vaccinated."
"Weather permitting," he added.
Indeed, the Prime Minister's vow was swiftly followed with a panoply of caveats, all of which cast doubt on how hard a number 'eight' actually was. Once Trudeau left the stage, Major General Dany Fortin swooped in and explained the plan was heavily dependent on no more interruptions in supply, the approval of highly specific syringes, the skin surface tension of the selected patients, the mood of the doctor administering the shot, the availability of post-injection lollipops, and whether Mercury is in retrograde at the time. Notwithstanding these challenges, the government was still confident they would hit the eight-person target no later than 2025.
"I'm so glad to be chosen!" exclaimed Mike Highthorn, "and even though I'm 24, in great health, and in the lowest possible risk category for an extreme outcome from COVID-19, I'm thrilled to do my small part in making a dent in this global pandemic!"
Those eight lucky people chosen for the September deadline will undergo a series of rigorous tests, physical challenges, and riddles to determine whether they will be able to withstand the grueling experience of getting a needle in their arm for five seconds. And though some critics have bemoaned the lengthy build-up as "utterly, fucking pointless", the federal government explained that it was necessary in order to maintain their track record of bureaucratic inefficiency which has been their guiding principle throughout this ordeal.
"Given the nine months of absolute horror we went through before the vaccine was released, many expected that we'd be able to foresee the need for a high supply and a plan for administering them as quickly as possible," announced Trudeau, "But if there is one thing we are good at, it's getting people really excited about something and then totally screwing up the execution. If all goes well, we'll be vaccinating at least one person per month by October."
When asked whether the eight individuals who receive the vaccine will also receive the second shot in short order, government representatives advised "probably not".