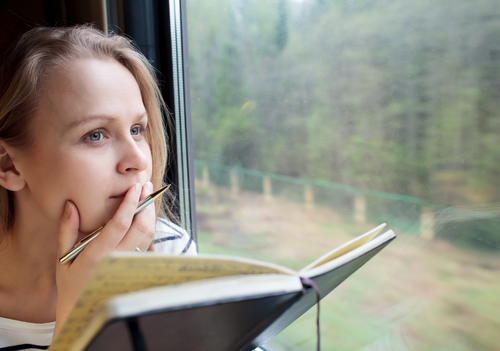 Flin Flon, MB – Local woman Jessica Thames has optimistically transferred all of her 2020 goals into her brand new 2021 planner using her 'the future is yours' engraved pen.
Thames came up with many of her goals in 2019 as she wanted to end the decade right. 2019 was going to be a year dedicated to arts and culture, like meeting Luke Perry after becoming addicted to Riverdale, and watching Roma before the Oscars. When she didn't accomplish those goals in 2019, Thames then transferred those goals into her 2020 planner as she declared on January 1st after posting an inspirational Instagram post, "The 20s will be my best decade yet!!"
Unfortunately, goals such as be a more attentive friend and stop eating before bed were harder to accomplish once the pandemic hit. "I've actually stopped talking to at least three of my girlfriends so it's hard to say where I am on that goal. The 11 o'clock news is such a stress event now, I actually plan a 3-course dessert around it so that the dip in my blood sugar will help me sleep," said Thames. "But 2021 will definitely be my year!"
With no proof that anything changed at the stroke of midnight on New Year's Eve, Thames will commit again to her overwhelming list of goals including spreading joy by giving three strangers a hug each day, and using her two-year old sourdough starter to bake her first loaf of bread.