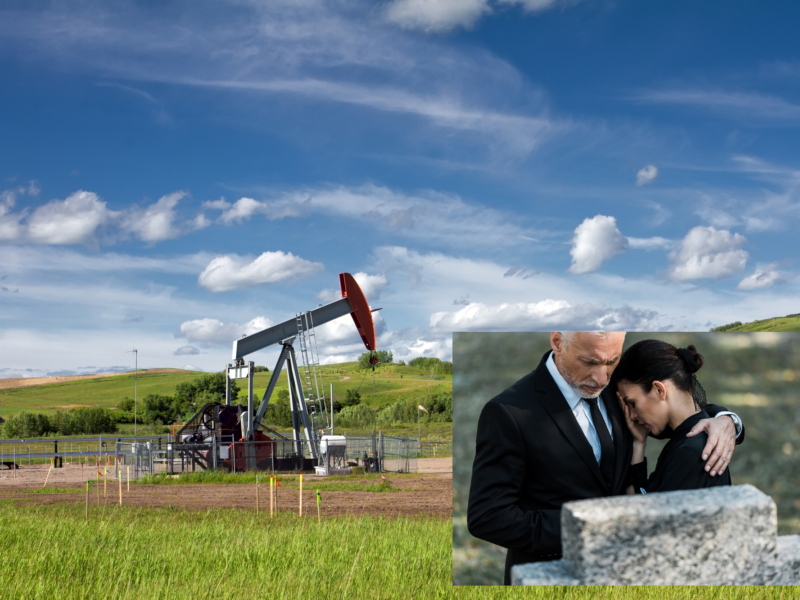 EDMONTON, AB – As Alberta surpasses 1400 deaths from coronavirus, the Alberta Conservative government is consoling family and friends by reminding them that, under the right conditions, the bodies of their loved ones will someday turn into sweet, sweet bitumen oil.
"Obviously you can't put a price on human life," said Health Minister Tyler Shandro, addressing thousands of grieving Albertans across the province. "But you will be able to someday, and with any luck, it'll be somewhere north of $85/barrel."
"If your loved one was something useless like a public sector worker or a doctor in life, consider this a second chance to give back to Alberta's economy," continued Shandro, a public sector worker who draws a six-figure annual salary. 
The United Conservative Party's message has been well-received by UCP's supporters, who derive much of their self-worth from living in a place where hot, black dinosaur juice gets sucked out of the ground. 
"Obviously things have been difficult for me since my Harold died," said 72-year-old Ellen Tremblay, who faces eviction following the death of her husband in October. "But it's been a great comfort to be reminded that Harold will live on, in the form of two tanks of heating oil and a box of single-use disposable plastic spoons."
Critics of the government's message attempted to point out the immense time frame required to turn beloved spouses and parents into barrels of usable crude oil but were unable to complete their explanation over the sound of Health Minister Tyler Shandro screaming in their driveways.