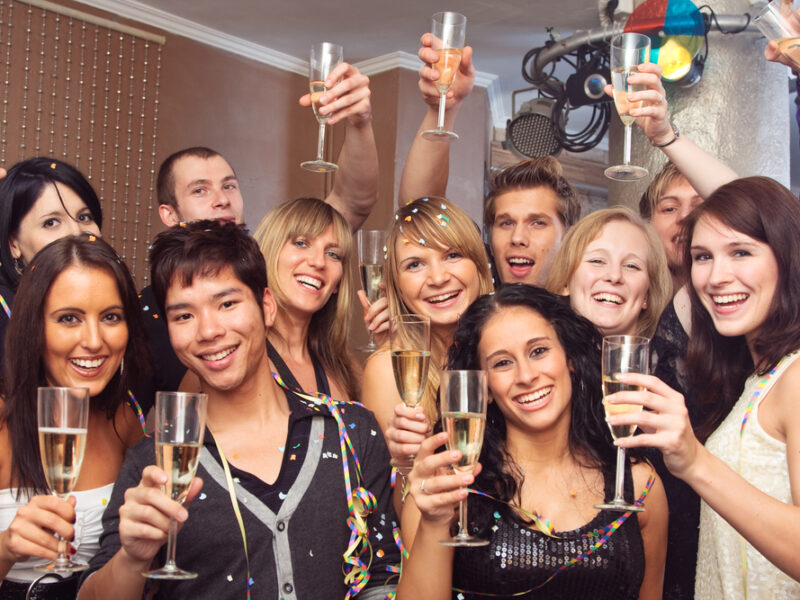 Sarnia, ON – A group of 14 people who spent last night drinking and partying in very close proximity to one another say it's fine because they are all in a 10 person bubble together.
"Nothing to worry about here," said Tracey, 23, to the concerned staff. "Me, Tim, Jake, Aaron, other Aaron, Kate, Steve, Denise, girl Erin, Cindy, Mark, Alicia, Matt and other girl Erin are all in a bubble together."
"Plus our families of course," she added.
Upon arrival the group insisted on sitting indoors and pushing two tables together while loudly shouting "bubble" at anyone who appeared concerned. They then proceeded to share pitchers and appetizers while constantly changing seats to ensure that everyone was within 6 feet of everyone else at one point or another.
"I think it's great that the province has created a system to try to keep everyone safe from COVID, and then also made Bubble a secret password that you can just say and then do whatever you want," said one of the Aarons/Erins.
"Please. I just want to go home," murmured their server as she prepared to get them another round.
In related news a group of non-bubbled friends had moved their socially distanced backyard hang indoors since it started to rain and it wasn't like they could just not hang out or anything.