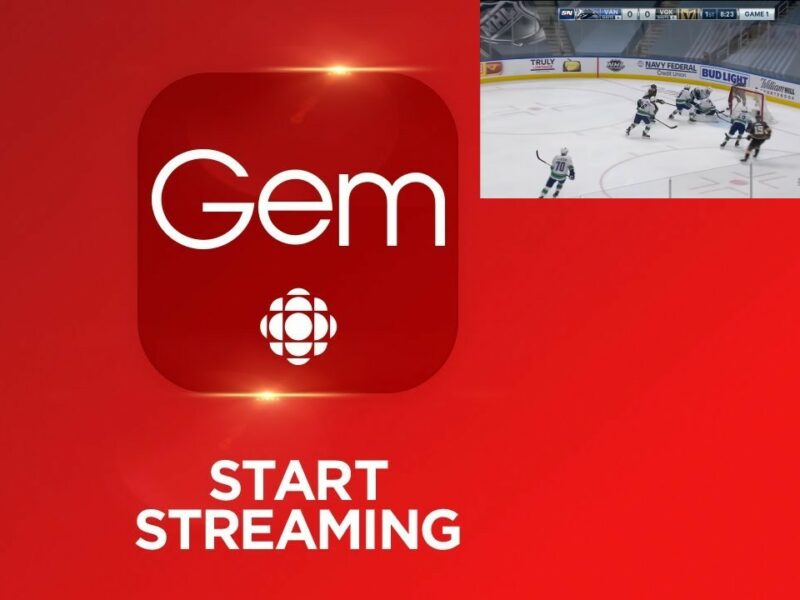 EDMONTON – The second round of CBC Gem promos began over the weekend on Sportsnet, and while the shows promised countless thrills many fans were upset at the near constant interruptions care of a stupid hockey game.
Announcer Chris Cuthbert was right in the middle of asking viewers what happens when two people from the wrong side of the tracks end up on a runaway train (Derailed, coming this fall) when the ref dropped the puck early, forcing him to break from the ad read and talk about some inane sport.
Sportsnet is trying to keep the hockey chatter to a minimum to give fans more time to hear about CBC Gem's incredible slate of upcoming series, including a cooking show featuring 10 strangers, 1 cow, and no reservations (Moove Over, coming this Christmas), but the company insists including some hockey is key to their profitability. Cuthbert says he understands viewers' frustrations and he feels them himself.
"I've trained almost my entire adult life to read these promos," said Cuthbert. "When I was a kid I remember watching Guy Lafleur skate around for endless boring minutes in between ads and I'd always think 'why aren't they letting Bob Cole tell us about The Beachcombers during the game?' So to have the opportunity to read those ads now myself, these are the moments you dream about."
"But I also understand that you have to eat your vegetables, and for us that means describing some tedious goal or unremarkable acrobatic save in between the good stuff. Like making sure people are ready to meet one Toronto teen whose life is about to get turned upside down when he finds out his mom is a robot (Motherborg, starting November 1st)."
In response to overwhelming demand for more advertisements, Rogers is exploring having full screen promos play throughout the hockey broadcast with a small pop up window showing game action.