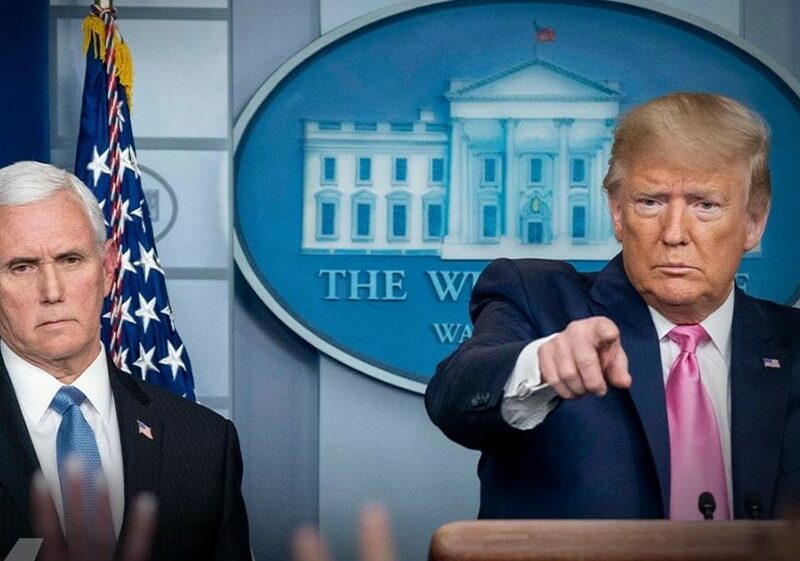 BEIJING – The Chinese government has expressed concerns that a North American government which lacks transparency and checks on its executive power will cover up the severity of the COVID-19 outbreak.
"We don't have confidence in the information coming out of the United States" said China's President Xi Jinping to members of the international press. "The American Administration has been reluctant to accept that there are cases of coronavirus in the country. Only a few days ago, Mr. Trump said that the disease is not a problem and it would go away by April."
Chairman Donald Trump ascended to power in 2017 and seized control of the People's Republican Party, and has since attempted to cover-up the suppression of his political opponents while releasing convicted supporters from jail.
Vice Chairman Mike Pence, who will be responsible for dealing with the COVID-19 outbreak, has been accused of suppressing free speech after announcing all doctors and scientists are banned from speaking about the virus without Pence's approval.
Trump's obsession with economic indicators rather than major health care reforms has countries like China worrying about the US causing a global pandemic.
"America has repeatedly undermined the health care system of its citizens by denying many of them access to care," said Xi. "For countries with Third World health care systems like the US, there may be no stopping this virus."
At press time, Pence announced US evangelical scientists have developed a prayer-based COVID-19 vaccine.