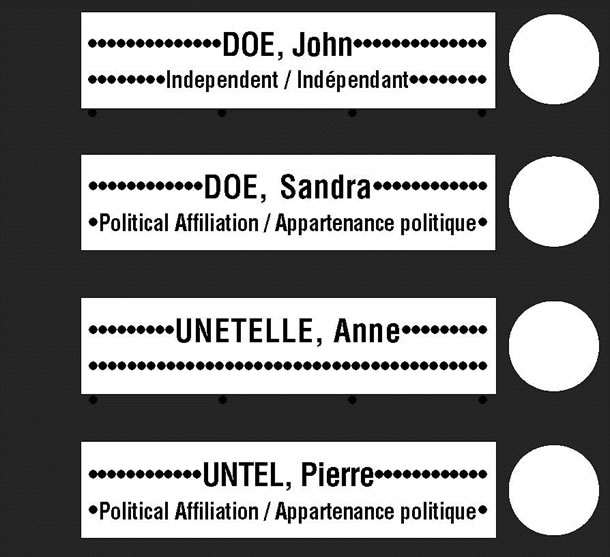 OTTAWA – Canadian voters will now be able to cast a ballot against the political parties and candidates that they do not want to see in government just in time for election day, says Elections Canada.
Instead of the traditional method of choosing one candidate, registered voters will now be given the option for a counter ballot which cancels out any positive votes. Voters may choose multiple or every one of their options to vote against.
"With the 2019 federal election, Canadians know who they truly despise," said Chief Electoral Officer Stéphane Perrault. "They are well aware of the possible nightmare outcomes regardless, which, of course, varies among voters. Plus no one votes 'for' a party anymore."
Perrault says this new style of voting are for fear-driven voters and those who are finding it hard to like any of the political candidates, their policies, or personalities.
With the new hate ballots, Elections Canada is expecting a record turnout.