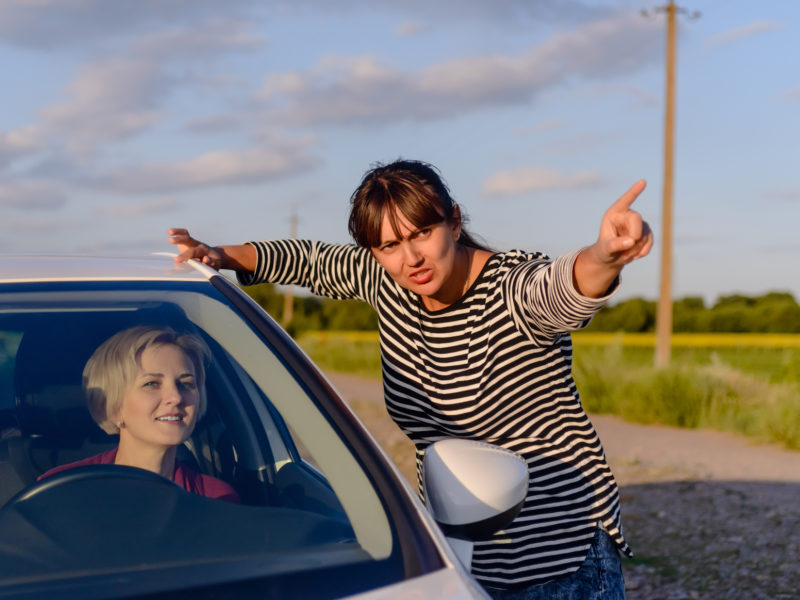 VANCOUVER – Onlookers were shocked today when they witnessed a woman confidently give a lost motorist directions and then moments later pull out and check Google Maps.
"I remember thinking, wow, if I'm ever lost, I hope that woman is there to help me," said Zack Bernard, who witnessed the whole incident. "She was pointing, she was enthusiastic, everything you look for in a direction-giver. But the look on her face once the lost woman drove off, it was like Jekyll and Hyde… if Hyde's main characteristic was being uncertain about something he'd just told someone."
The woman in question, Jennifer Brown, disputes the notion that she was at any point unsure about the directions she had so confidently given. "I totally, one hundred percent knew exactly where I was directing her. I just wanted to, you know, confirm what I already definitely knew," Brown said, explaining her reasons for using the Maps app after dispensing the directions. "But I absolutely knew. And I was only off by a few blocks."
"After all, isn't it better that I checked to see if the directions I'd given were correct once it was too late to do anything about it than for me to not check at all? It's like the saying 'trust but verify.' You trust me, and then eventually I verify what I've told you."
At press time, Brown was seen telling a friend that a local electronics store she last visited a year ago and that went out of business soon after was without a doubt still open.